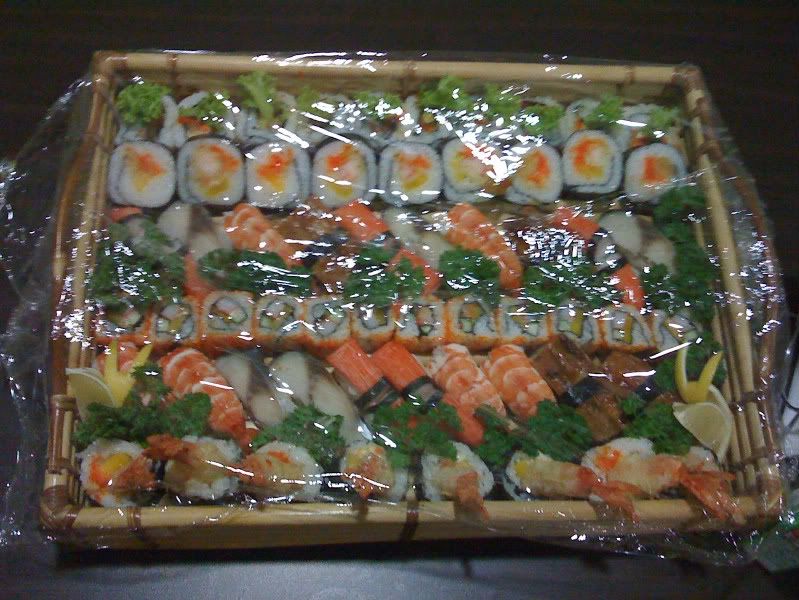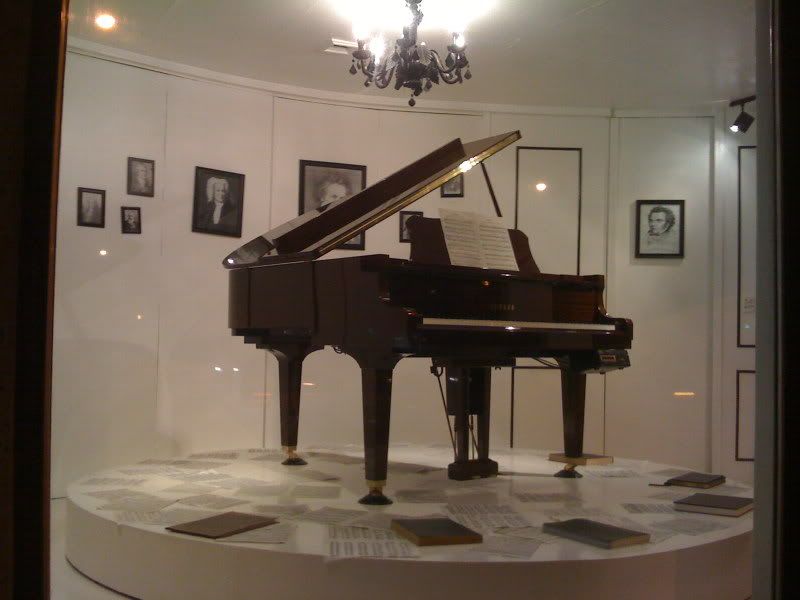 Clockwise from top row:
1 - 2.
Sushi ni Roan.
Right before lunch time last Friday, Roan surprised us with two trays of sushi that her chef dad had prepared for us. It's yummy (not to mention free) and filling. Thanks, Roan.
3.
Best Window Display.
I caught this one in Yamaha Center at the corner of Reposo and Buendia. The whole piece is so dramatic, from lighting to props and the frames at the back. Of course, you have to enjoy it only at night.
4 - 6.
Scoozi, Manny.
Remember Eat in RCBC Plaza? It used to have an array of food choices from the same caterer. This time, the area is now open to other stalls like Starbucks and Scoozi. The carbonora I tried is not that exceptional but I appreciated the herbed toasts. I miss that building.