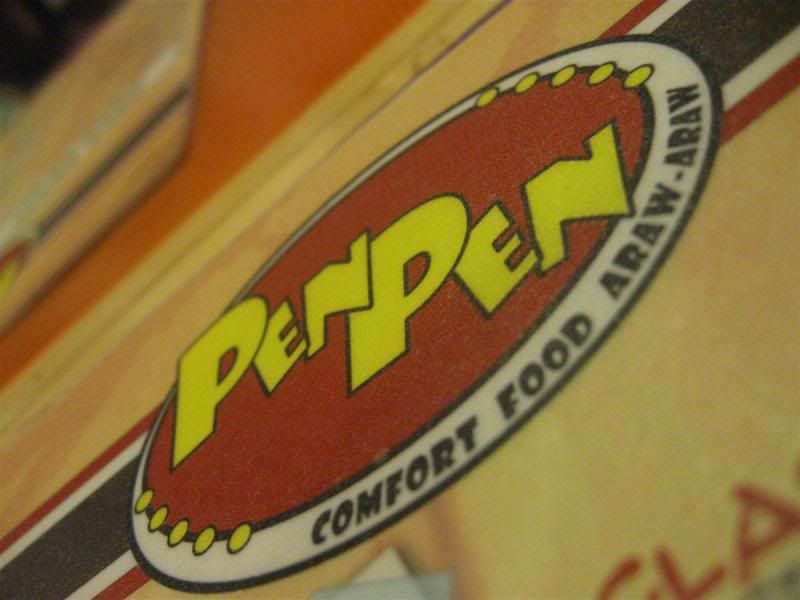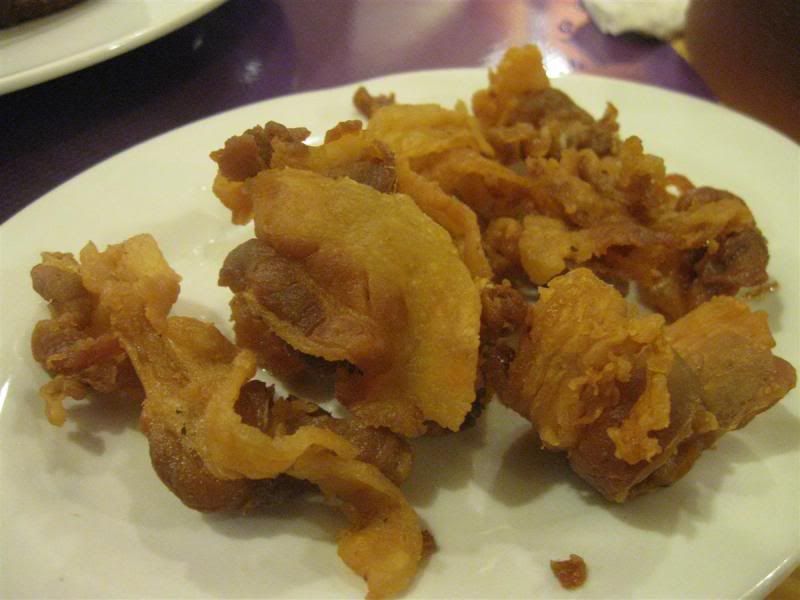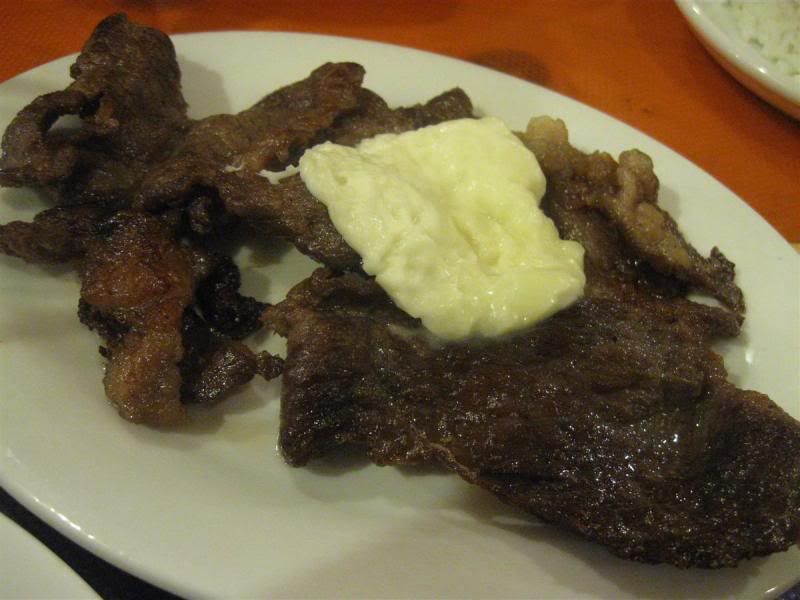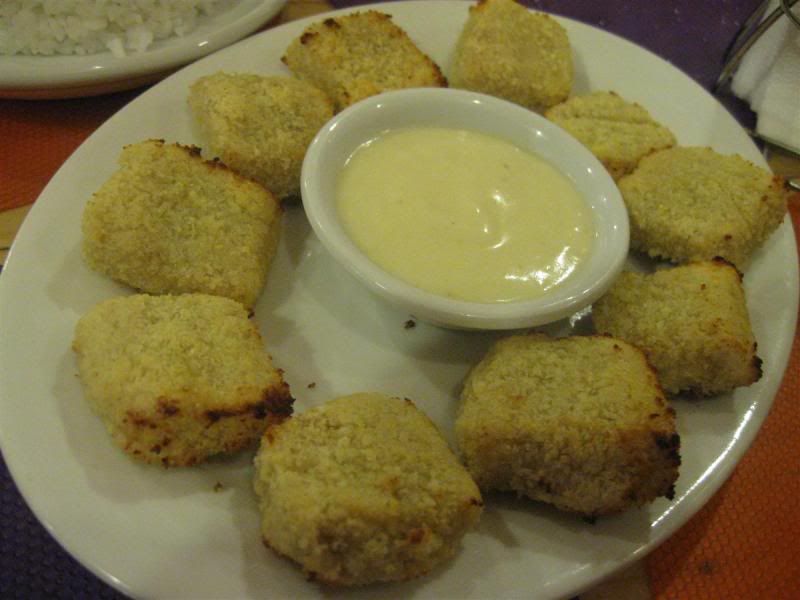 (Bottom row pictures, from left to right: Crispy Liempo, Special Tapa and Mini-Cordon Bleu. More pictures here.)
I have to admit that Facebook is the reason why I got introduced with PenPen Restaurant. The pictures of the dishes that Ping Medina kept on posting were too tempting to pass up. So, with Ge See's backing up (I don't how he came up with the idea), we scheduled to visit the "comfort food" haven in Scout Castor, near Tomas Morato, in Quezon City.
The first attempts to organize the dinner were a failure. It's either one is in Cebu (you know who you are, hahaha) or another one's having a night shift (you know who you are, too, hehehe). The farthest we've got, perhaps, was when we actually located the restaurant after having a dinner at Homer's.
So last Friday, with a throng of 19 peeps, including P4 (our last-minute invitee) and Richmond's younger brother named Richie, we dined at PenPen Restaurant. The place maybe a bit small (read: campus cafeteria-like) for our group, and the service was hampered by this, but we survived the place and we liked it.
Price ranges from P90 to P170 for single serving meals that include the house specialty crispy liempo, served in a bacon-like cut. We also ordered a plate/bowl each of Special Tapa (with yummy kesong puti), Mini-Cordon Bleu, Bicol Express, Longganisang Lucban and Pancit Molo. I'm not a food critic here but definitely the dishes we tried are worthy of a return engagement.
But of course, the food was just a sidelight. What really mattered was we had fun exploiting P4 or meet-and-greeting Socs, who by now is already back to U2 land, or outwitting Richmond's poor young brother or trying to keep employees of four IT companies in one night or just simply enjoying an evening with a contagious energy and good vibes. If "comfort food" leads to being comforted with friends, then PenPen Restaurant must be doing its job very well.