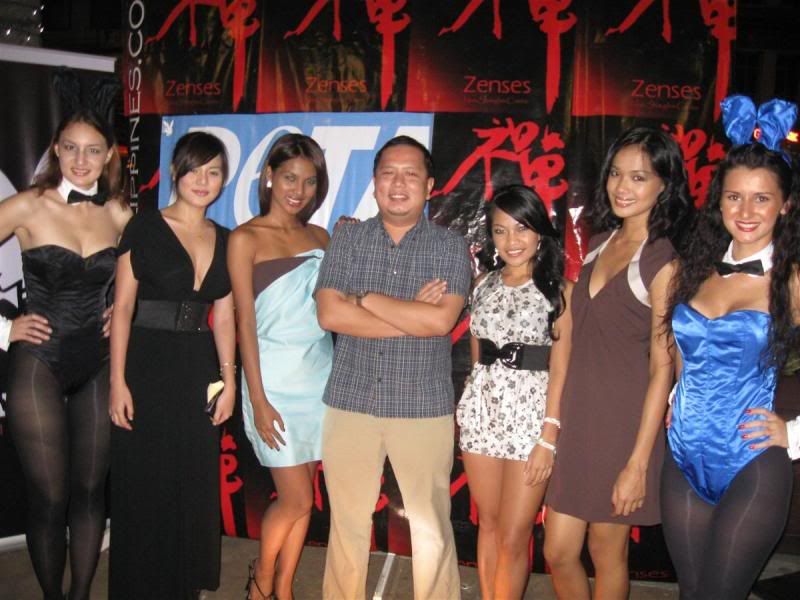 Last Wednesday, June 10, I came to (and conquered) another Playboy night (still at Zenses). It was a press con for their June issue with Mia Gray on the cover (but she wasn't around). Ms. Gray happens to be a PETA supporter. PETA (check out
www.peta.org
), or People for Ethical Treatment of Animals, for those who don't know yet, is an international organization that protects the rights of the animals. Advertised in a magazine supplement that was distributed that night, a humane rat catcher is for sale for a few dollars. It looks like a little plastic dollhouse with one side of the roof containing a one-way spot. I just don't know how you're going to dispose of the catch. Anyway, their advocacy can be taken as a reminder to people to become and stay vegetarian.
As expected, two bunnies were waiting at the pictorial wall. Jeman mentioned that one was pure Aussie while the other, Romanian. They were joined by a bevy of beautiful ladies on their party-on get-up. Let me refresh my memory: Aya, Bridgette, Joy and Weng. I am not sure if all of them are PETA supporters but for sure, the one in lettuce two-piece dress was vegetarian. She reminded me of Bessie, a character in Ricky Lee's "Para Kay B" (the "B" there stands for Bessie). I liked her simply because she made me connect the essence of fleshing out and the anti-flesh (read: meat). She later on transformed into an angel serving veggie finger food (fried tofu was so heavenly good) then a policewoman complete with handcuffs and a baton (perhaps to catch naughty people). By the way, Alicia Meyer, also a PETA enthusiast, was there.
I tagged along a buddy from my first job (and from there, he invited another buddy that we both know). Meet Rory and Mau. I haven't seen them for quite a long time now. I saw Rory (also a photograhpy buff) at a badminton game with some colleagues a year back. With Mau, I think the last time I got a glimpse of him was during my last day on my first job (we're talking about close to ten years now). They are both booze buddies and that Playboy event was euphoria to say the least.
The evening was spent most of the time standing in one corner, bottom's upping Jack Daniels or a beer and having a catching-up conversation with the guys. We talked about work, their drinking venue, family, trips and how worthless Hayden Kho is. We were, of course, distracted when Aya or Joy or Weng passed by and distraction meant having a picture or two with them. Just refer to some evidence below.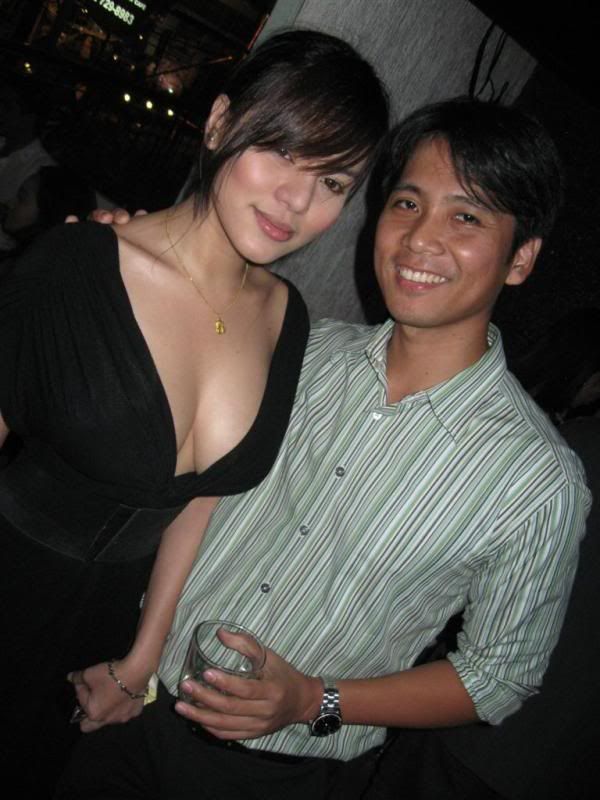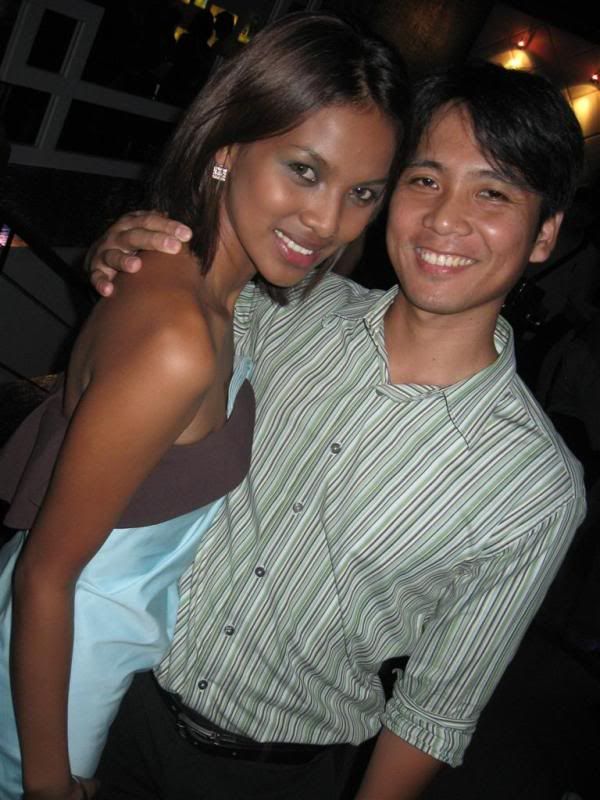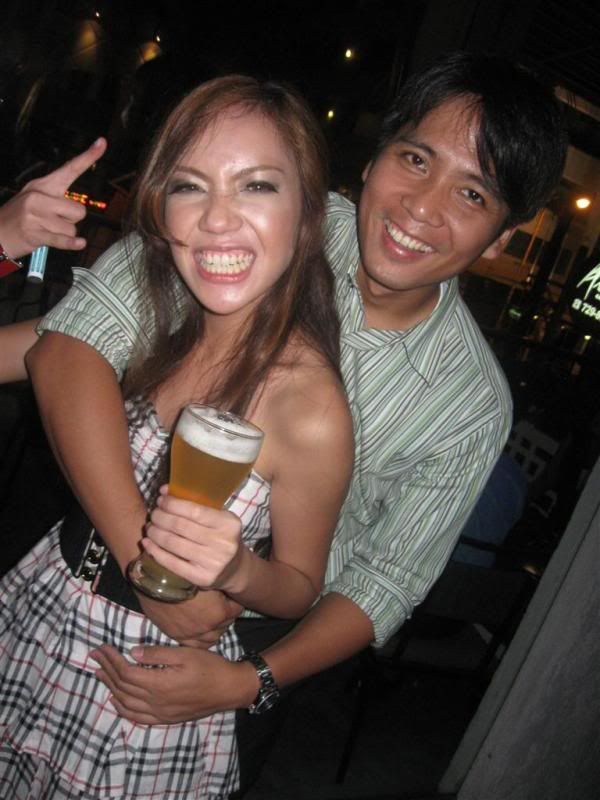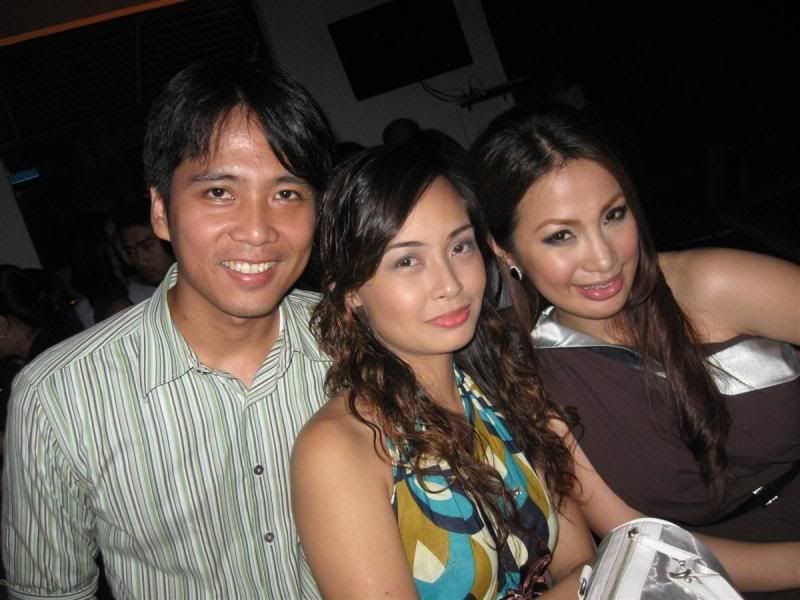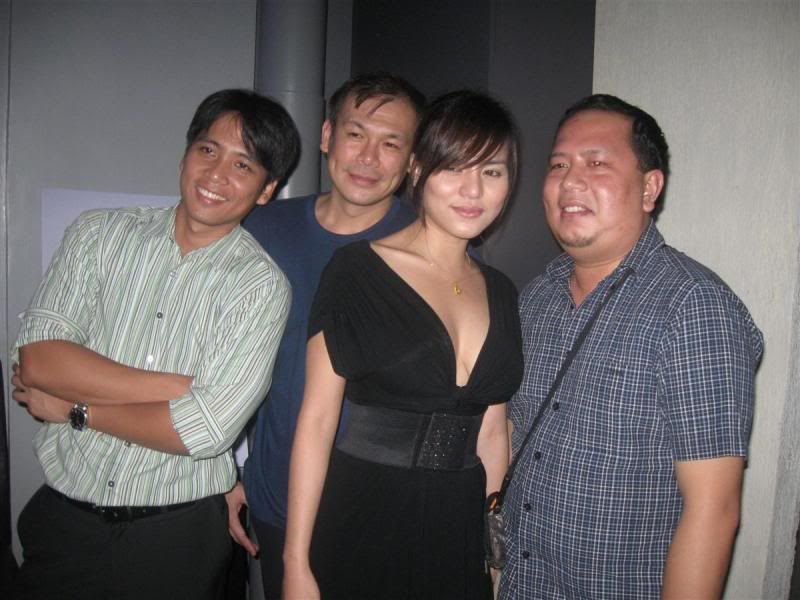 More pics
here
.
I had another great time with the Playboy family (big thanks to them, again and again and sorry for the not-so-late posting, hehehe). I'm not really a fan of vegetables but the event made me rethink of doing something drastic someday about the food I take. Maybe when life begins at 40, we'll see.