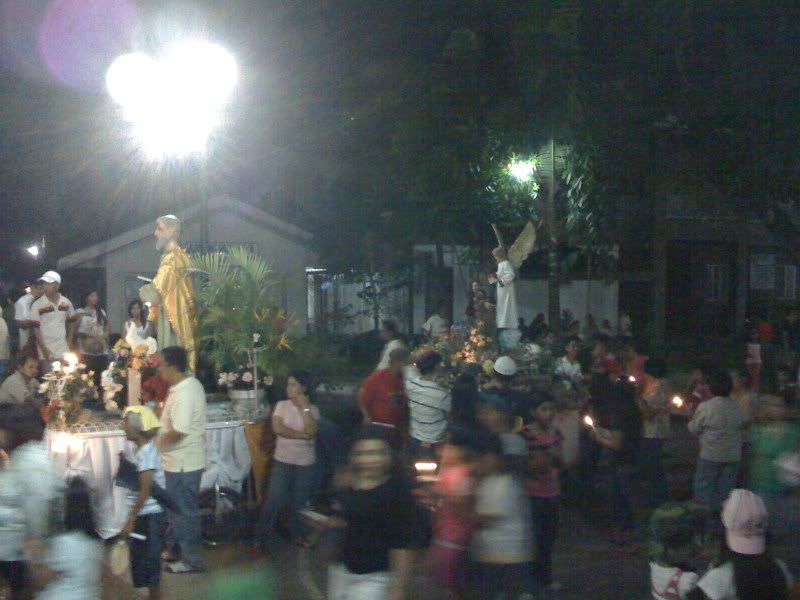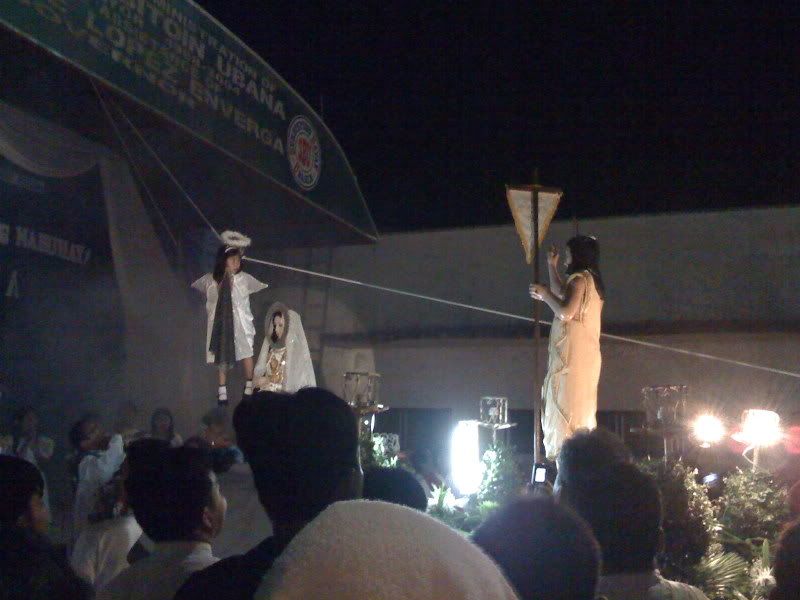 Clockwise from top row:
1.
Eraserheads Live: The Final Set on TV.
What a way to celebrate Palm Sunday with a bang. I heard from the grapevine that the telecast earned a third spot on the weekend primetime rating. Long live, the Eraserheads!
2.
Ang Batang Senturyon.
They act as marshals during the Good Friday procession. Not as grand as the Moriones but very distinctly our town's own.
3.
Fashion Show.
We call this procession as such because it's the time of the year when
bakasyonistas
from Metro Manila come back and spend their Holy Week in our town. It's a bevy of
kumustahan
and
pormahan
.
4.
Ten Commandments.
Only in Studio 23,
Kabarkada Mo
! The scene that I captured is the parting of the sea. Enough said.
5.
Dambana.
This is our parish church in Lopez, Quezon. I'm not really a fan of its uber modern facade (and altar) but it has its charm.
6.
Salubong.
Our version of this Catholic rite is done on midnight (it's early dawn in other towns). It used to be staged in five different poblacion barangays but starting this year, the municipal hall area will be the official venue.