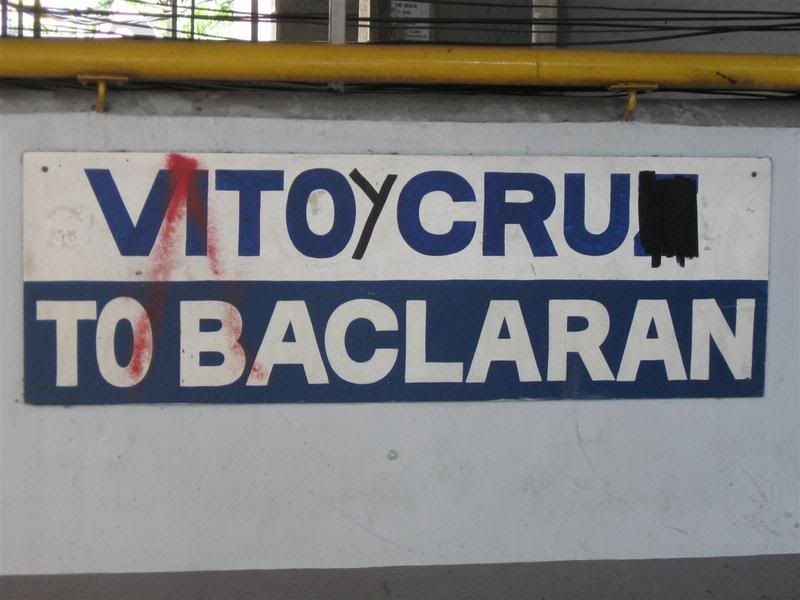 Wala lang maisip na title kaya hiniram ko 'yung "doobie" but nope, I did not try dope this weekend. Corny/cheesy (what's with these food?) to say, the result is more intoxicatingly high (whoa!). Friday was spent with food critiquing at Malacca, a Malaysian restaurant, and watching TP's "Pamaypay, Kutsilyo at Yantok", while the whole Saturday was a nirvana of dibidi shopping (plus a little hangover on the next day). Sunday was rest (while lying in bed, ripping CD's and other stuff) and a whopper (Repertory Philippines' version of "Portrait of the Artist as Filipino"). Below is a capsule report on my weekend getaway:
MALACCA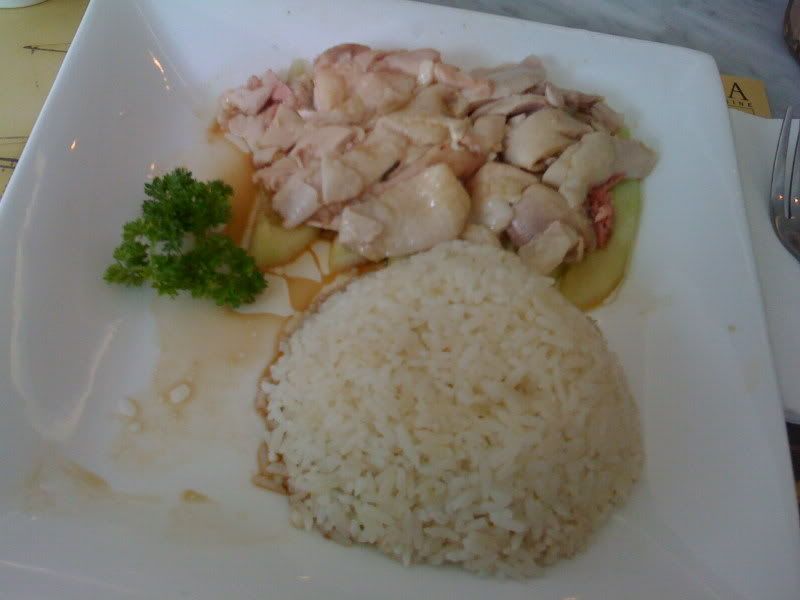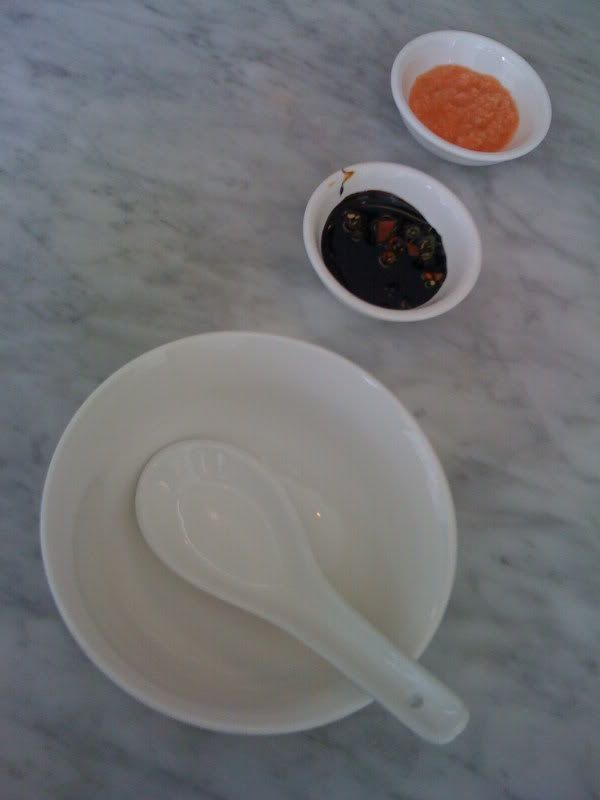 Isa sa mga last minute decision 'to for a Friday lunch out. It was suggested by Iam (check out her reviews at http://iampugeda.multiply.com/reviews), as suggested by Anton, with other options like Teriyaki Boy at Net Quad and the like. But what Iam wants, Ge also wants. Eh wild card ako so outnumbered si Hubes. The place is posh (well, too posh for me kasi pang-Wok Inn lang talaga ako AND I might be saying the same adjective for the rest of my resto reviews, hahaha). Parang ibang Chinese resto 'yung nand'un (the likes of Mann Hann) though araw-araw kaming dumadaaan ng mga cabmates ko sa Jupiter, di ko masyadong napapansin.
We had a short-order serving of Chicken Rice each plus a bah ku teh for sharing. The very smell of Chicken Rice reminded me of my 9-month stay in Singapore (scene in mind: Anton Ego's childhood flashback in "Ratatouille"). It was the stench in the hawker near Plaza by the Park, just the opposite of their national library. Parang nagbalik lahat ang mga alaala. I can say that I've tried the best Chicken Rice in Singapore and the chili crabs and Old Chang Kee and the Breadtalk and what you can get in Malacca is candidly authentic (naks, critic na critic, hahaha). I just wish that they provide each dish with a pair of soy and ginger sauces. If I'm not mistaken, bah ku teh is supposed to be served in a clay pot but it doesn't matter if they served us the dish in a white zen-like plate. Just the same, it's great!
We spent roughly P400+ each (I had a hot milk tea for a drink) but it was sulit. Service is also good as most of the staffs are very sophisticated when asking for orders (read: not jologs). The owner (presumably) even attends to each table asking how's the food and making bola. Great lunch-out!
PAMAYPAY, KUTSILYO AT YANTOK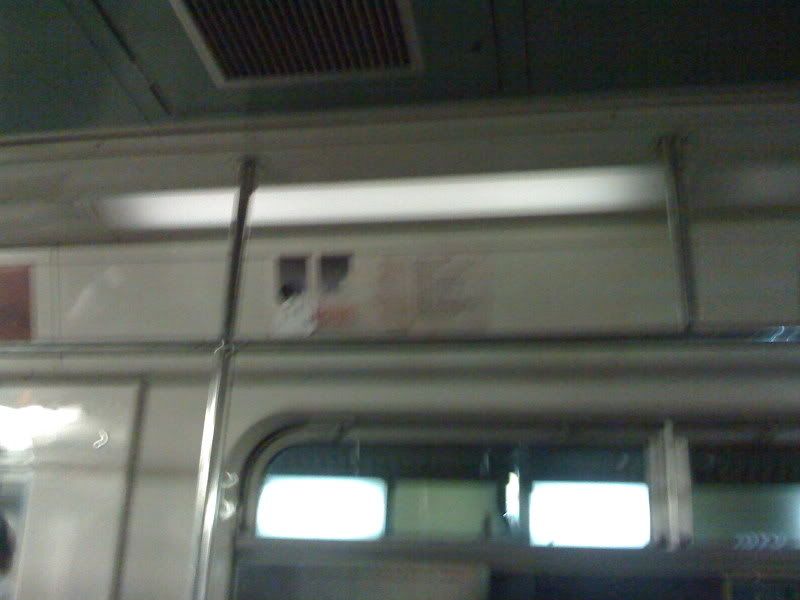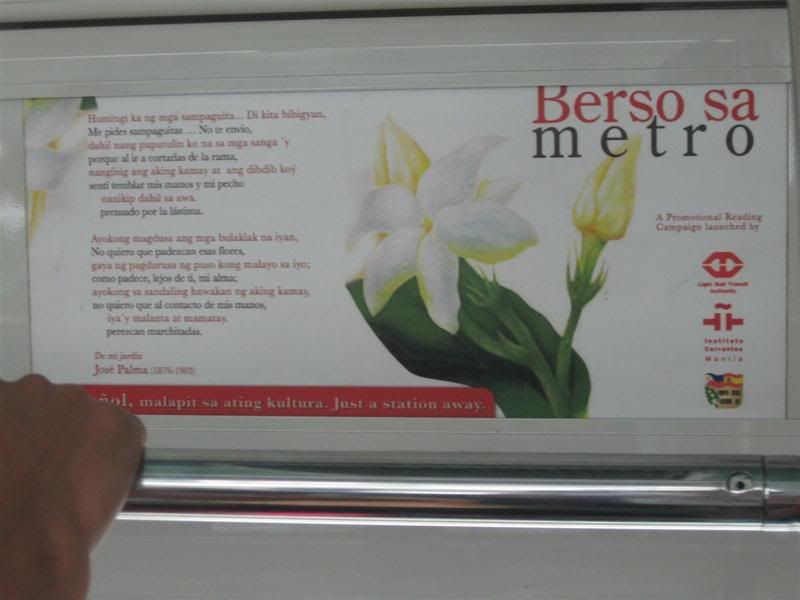 Honestly, I'm not really sold to the idea, as the production is a collaboration of Tanghalang Pilipino and GMA Artists Center. I don't see much talent over that fence. When Paulo Perez of TP first disclosed to me about the show, while waiting for "Mga Gerilya ng Powell St." to start, I uttered something like "Uy, joke 'yan 'no? Eh wala namang may talent d'un". He was shocked and a bit embarassed as other spectators in Tanghalang Huseng Batute might be listening. But maybe it's just the Kapamilya in me (di kasi ako UP, di rin ako La Salle o Ateneo so ABS-CBN na lang ang second religion ko, hahaha). So I gave it a try. And the destiny might be poking fun. I arrived in the middle of the first act.
Episode One is called "Ang Balutan ng Gamot at Pagkain" (written by the great Nick Pichay) which was about Maria Clara and Crisostomo Ibarra as they discuss, subversively, a little politics and sexuality in a punchline type of dialogues. Next is entitled "Kabanata X" (by Chris Millado) which tackles what's inside the mind of Salome and Elias when they met for the last time. Last episode is called "Ang Nazarena", also written by Millado, which is about Sisa and her husband Pedring. The whole play lasted for about one hour and a half.
First things first. What's promising in the material is the concept of intertwining the three one-act plays. Its director, Tess Jamias, made a devise that at one time on each act, the three female lead characters recite the same exact line, conveying parallelism on casualty of war/revolution/abuse to women. That's a good one, actually. Siguro, kung merong kulang, 'yung maturity ng acting mula sa cast. Most of the actors, except Jonathan Tadioan, showed rawness but I think this is the thing that the collaboration between TP and GMA-7 is addressing.
Seen inside the LRT: poetry (called "Berso sa Metro", as sponsored by Instituto Cervantes).
DIBIDI SHOPPING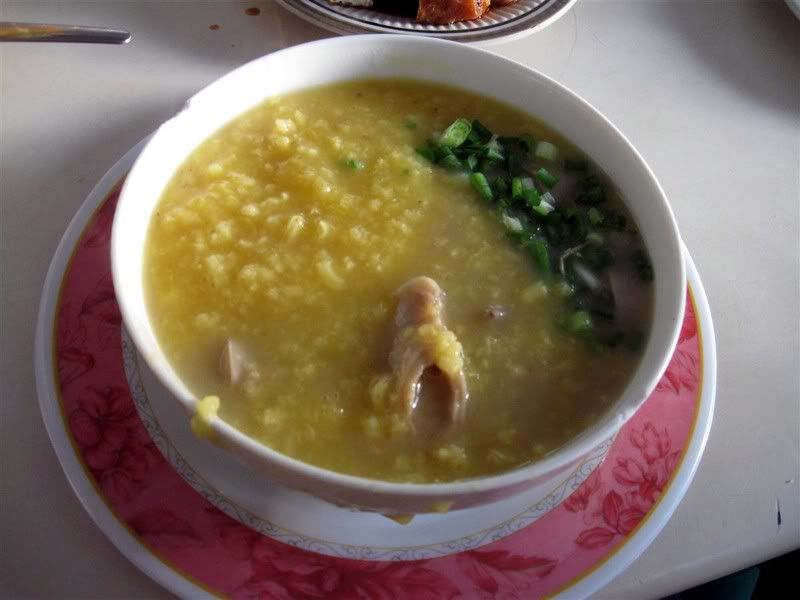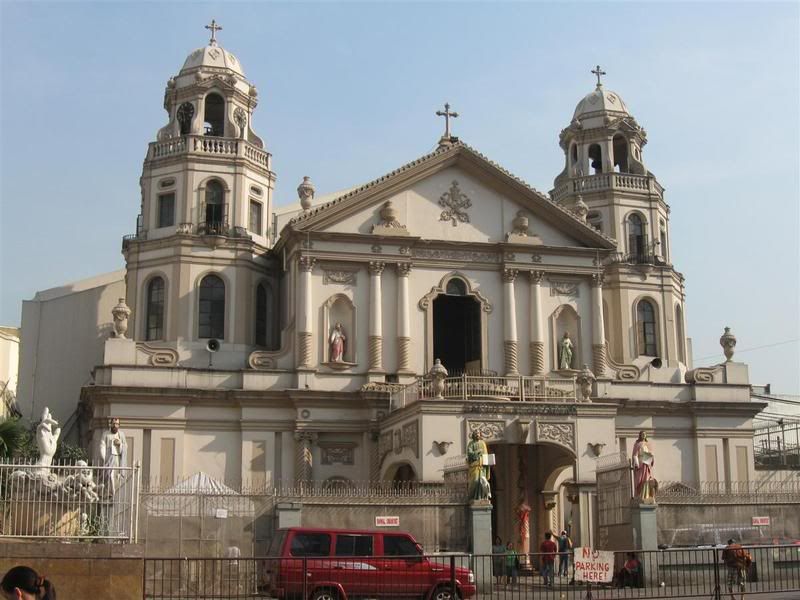 Happiness is dibidi shopping in Quiapo, hands down. To prepare for this, I had a serving of my favorite goto at Lugawan sa Pasong Tamo (near PRC/JP Rizal) and off I took a jeep to LRT then to Quiapo. I was already at Greenwich branch near the underpass entrance at 8am. The next two hours were spent digging and locating some good titles. This includes Slumdog Millionaire, Milk and Happy-Go-Lucky. I left Quiapo at 10am-ish and continued the dibidi sting at Makati Cinema Square. Guilty pleasures include Zapped, Flashdance, Revenge of the Nerds and Fast Times at Ridgemont High. All in all, 45 goddamn titles!
Other points of interest along the way: Quiapo Church and Kilometer One post near the National Museum.
PORTRAIT OF THE ARTIST AS FILIPINO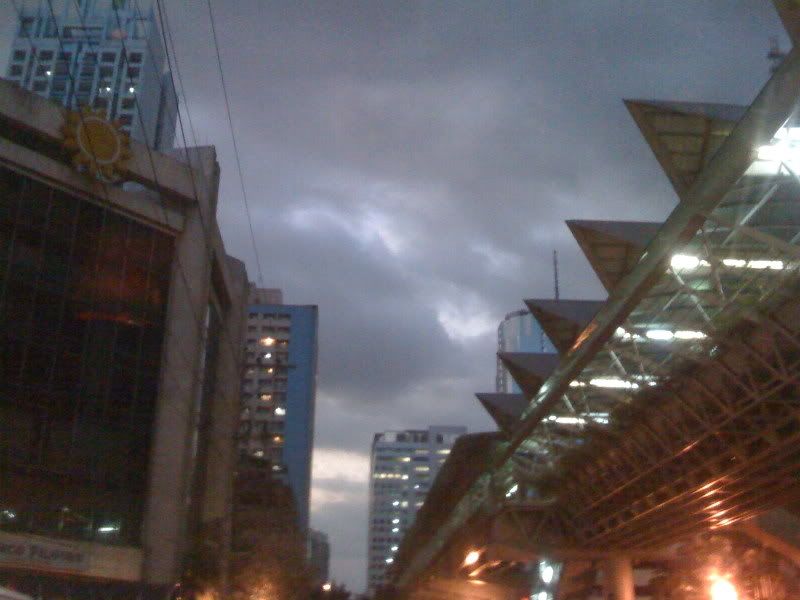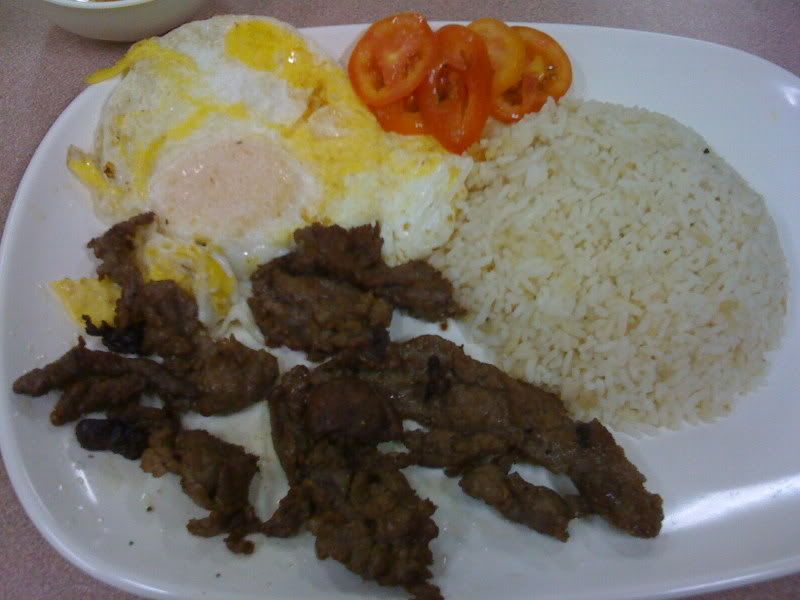 How to enjoy a Sunday afternoon? Watch a famous Filipino play as staged Broadway-like by Repertory Philippines. The whole stint was a killer. First, I availed Rep's subscription for the first time! I used to see those season tickets through my brother ages ago but I wasn't enticed to get one (an all-Broadway repertoire is a little boring). They normally send the tickets first then you can just pay out upon watching the play. Same system is still in place.
Season opener (weird it may sound but Rep starts the season on January) is the great Nick Joaquin's equally great play entitled "Portrait of the Artist as Filipino". It's an old-school take on, again, women (and family and anything about pre-war Manila). All the traditional theatrics are in the play: nice blocking, simple set for movements, acting highlights for any aspiring actress and an ending with a heart. Rep's production is simply above average and beyond expectations. They managed to sophisticate a post-war material that used to be staged in a small barangay theater. It's also different from the musical version (which was good and sincere to the material) and Nonon Padilla's rendition of the play for Tanghalang Pilipino. It must be the set. It must be the lighting. It must be Irma Adlawan (no doubt, her generation's best asset) playing Candida or Jose Mari Avellana directing the play (his parents were INTO "Portrait….").
Just a side note, before the play began, I went to the john. There were a bunch of guys there wearing the infamous black pants and white shirt. Siguro, sa isang resto sila lahat nagwo-work. I think it was their break time. Two were toothbrushing while the rest were just there. When I was peeing, I heard two of them fighting on the floor. Parang nagkapikunan yata at hinayaan lang n'ung iba na mag-away (for fun?). One guy even said something like "O, magsuntukan lang kayo ha, walang gagamit ng tinidor". Well when I was about to leave, I noticed that everything was in order and as if nothing happened. Err, Portrait of the Waiter as Filipino? I enjoyed the hiritan and the suntukan though.
I capped the night by visiting Makati Cinema Square again for more dibidis, dinner at Super Sinangag with sundried prime beef tapa (with two eggs, P95) and a taste of dusk in Makati.