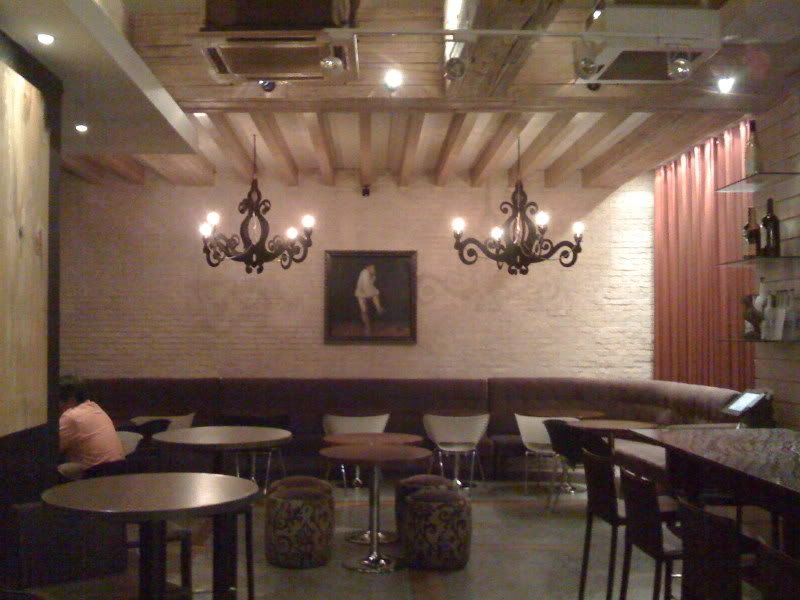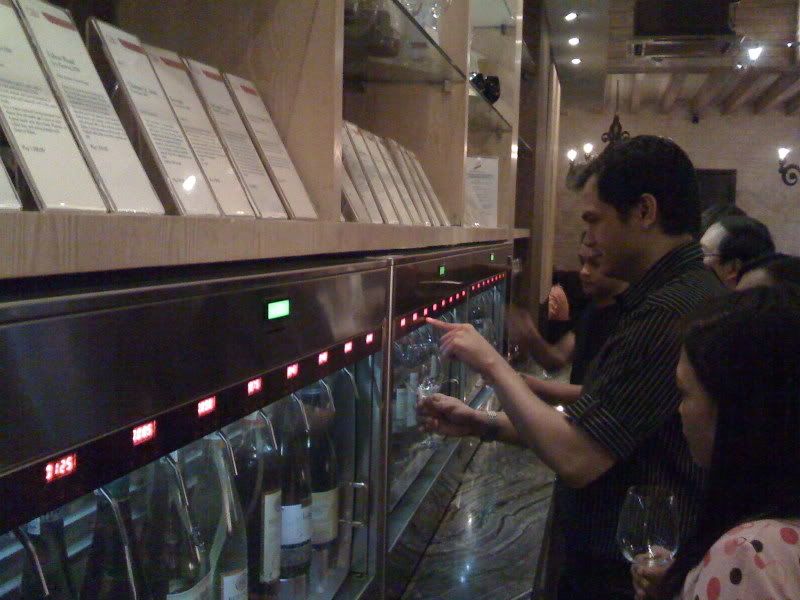 Last Friday, I, along with five other colleagues, went to this wine bar called Cav in High Street at The Fort. For the record, it was my first attempt to untie my
jologs
cape and be
sosy
for a night (well, just roughly three hours).
Only two or more tables were occupied when we arrived. I was, first and foremost, attracted by a little painting on the right side.It looks like a Renoir from a far. The mood was all in all artsy and classy.
In the center of the whole bar, right after you get in, is a shelf of dispensable wine. That is the most interesting piece inside the bar. To get your wine, you have to secure a "passport" card where you can accumulate all your expenses. Only one card per table is allowed so it's inconvenient when you're going Dutch. On top of each wine bottle (which is covered by a glass, with only a metal tube attached to it for dispensing), is a set of three buttons. One for "one sip", then for "half glass" and "full glass", each has a corresponding amount depending on the wine and how difficult the name is pronounced. I assume that the harder you can pronounce the name, the more expensive you will get. Prices per sip range from P35 to P810. The first sip I had, by the way, was from a bottle of wine by a certain "Manny O" from France.
As for
pulutan
, we had three cheeses (brie, goat cheese and another one which I can't remember) and a plate of pizza-like finger food with salmon (this one's yummy). Nice conversation, beautiful people (including Allan's longtime friend, a female to be exact) and fun that's worth P737.