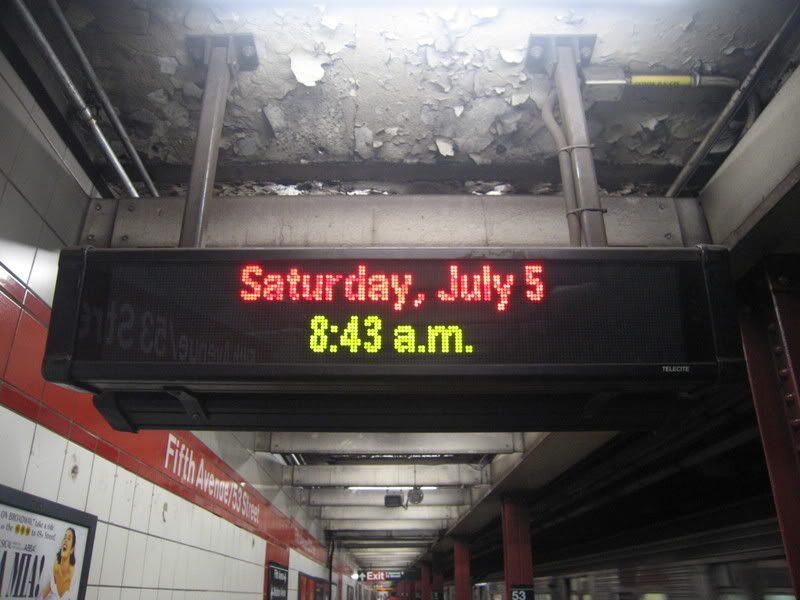 Complete set of pics here.
The second day was more walks and less sunshine. We've got a mixture of a TV show, seaport, a bridge and Broadway lights. Here's how the second day went:
NBC'S TODAY SHOW – This itinerary was not included in the original draft. We just put this out of the blue, something that is worthy of adrenaline rush for our tired feet and muscle pains. From the hotel, we took Line A again going to Fifth Avenue then walk straight to Rockefeller Center. In front of the NBC Studio is a makeshift TV set for Today Show where daypassers were lined up in the area waiting for those fifteen minutes of fame. At 8:30am, there we were, waving and jumping and trying to be recognized on national television. During the commercial break, I managed to catch Lenna Wolfe's (one of the hosts) autograph and some photo opportunity. I have yet to get a copy fromVistan. Breakfast followed at Dean and Deluca. Their Chai Latte is a must-try.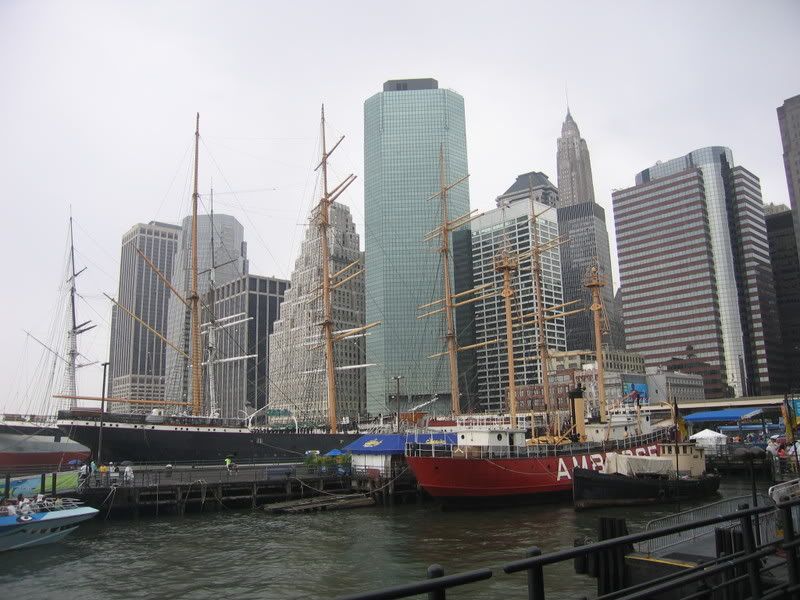 SOUTH STREET SEAPORT – After strolling along Fifth Avenue for quicky shopping and taking pictures of the Philippine Embassy, we headed to South Street Seaport to locate the less busy tkts branch (where half-the-price Broadway shows are being sold). From the subway station, we walked along John St. trying to find Front St. that is located near the pier area where ferries and water taxis are docked. We queued for roughly 30 minutes for "Hairspray" tickets ($60 each). The choice for the musical to watch didn't come easy. We singled out "Chicago", "Grease" and "Hairspray" based on Vistan's preference. We crossed out "Chicago" for the material was found to be too heavy. As for the remaining two, we cannot decide and we ended up tossing a coin that gave us head for "Hairspray".
BROOKLYN BRIDGE – After having a nice lunch at the seaport and after a thorough discussion on the thesis that the foot of Brooklyn Bridge is walkable from where we were eating, we ended up walking. The other option was to take subway from Wall St. Anyway, while on foot, we cannot figure out the spiral staircase along Gold St. that was suggested by an NYPD officer. That is where we're supposed to get into the bridge. In between takes, my camera conked out creating a particular "Error 018" (and a mental nosebleed) but later on became friendly again by shifting back to OK mode. Since the trek to the bridge's first tower will consume the remaining energy, Vianney and Waw decided to wait at City Hall Park (which is just in front of another Beaux art City Hall building). Reaching the first tower was like a walk in the park. If not for the energy-zapping morning walk and the sun, the trek could be easier. Right side of the path is designated for walking while left part is for bikers. Just be vigilant of your designated path as some bikers are riding really fast. After acquiring a thousand more pictures, we went back to the City Hall Park.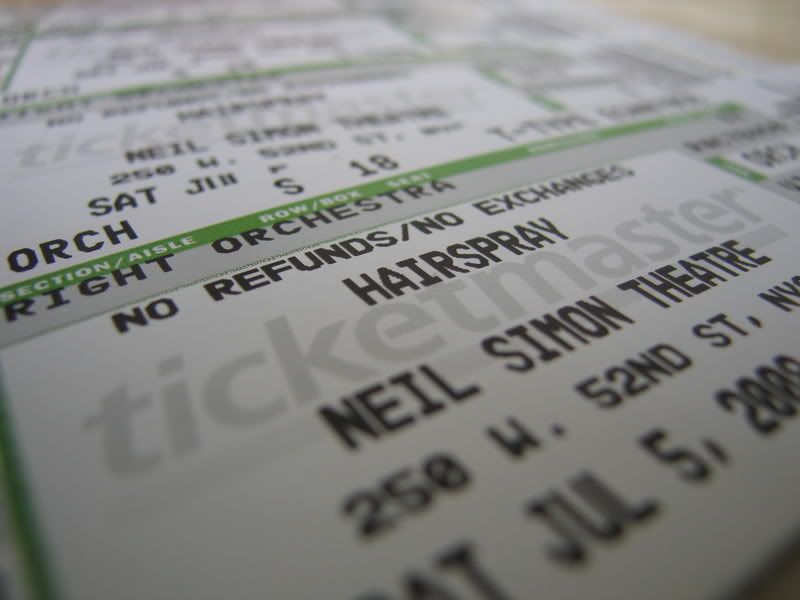 BROADWAY – I notice that most US towns have their own Broadway St. I am not sure if it literally has something to do with the street broad or something. Anyway, New York's Broadway is different cause the city is very much synonimous to this overwhelming platform of musical theaters and the like. Almost every corner has a marquee of the ongoing show. "Hairspray" is currently being staged at Neil Simon Theater that is pretty much easy to find from the 50th St. subway station. Though I was tired and sleepy the whole staging time, I enjoyed the production. Of course, what's a play experience without autograph signing? I only got two, which was not bad.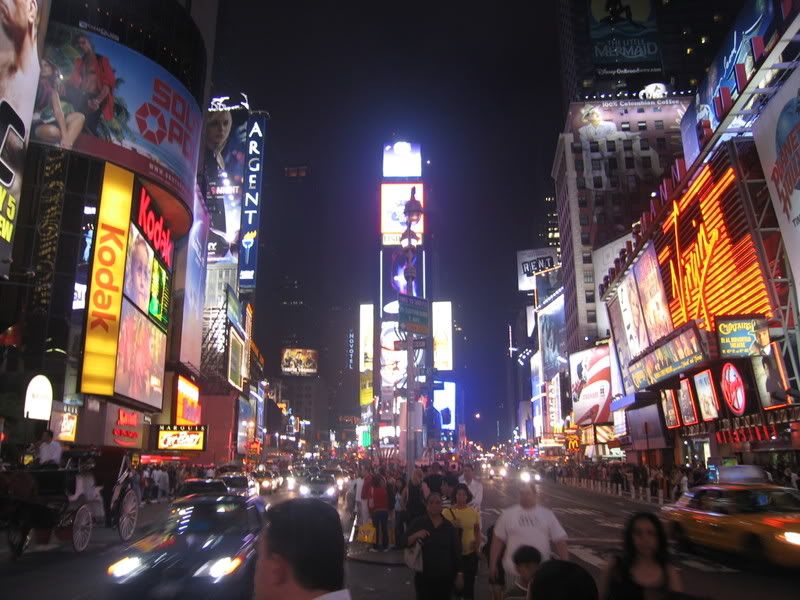 TIMES SQUARE – As in New York Times Square. The newspaper office used to rent a place in the area hence the name. Now it's magically transformed into an engulfing sights and city sounds of titanic neon light billboards and yellow cabs and NYPD on duty. There's no need to absorb everything or digest what's the place really all about. Just take more and more pictures and enjoy cinema verite at its finest. Now I can say that this is the New York I know and this is the spot where I can call the city as the "city that never sleeps". I can almost hear the intro of Sinatra's "New York, New York" (which I later on realized to be more politically correct as New York City of the State of New York).