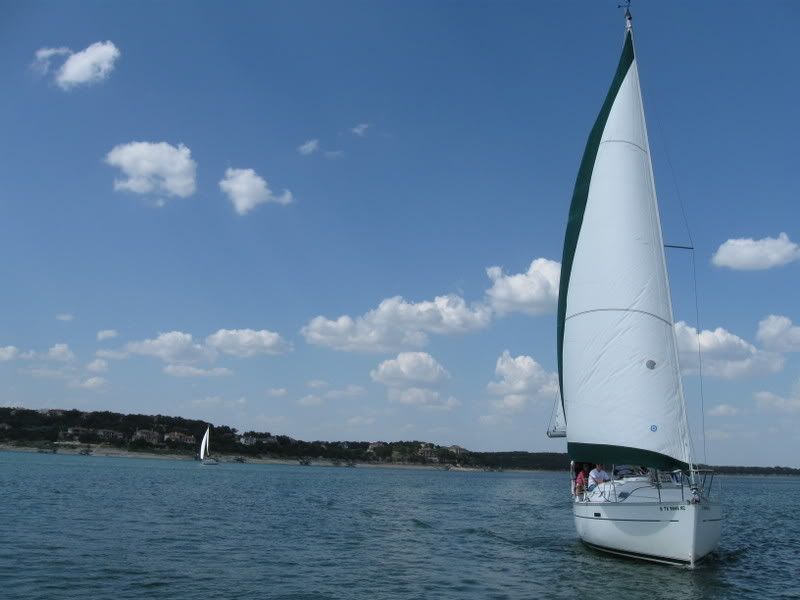 Big as in big memories.
Puwede na? Hahaha.
Texas was not really part of my US tour itinerary. It so happened that there's a corporate event in Texas and we were invited. It was a two-day event held in a far, far, far away resort in Austin called Lakeway Spa and Resort (nice room, nice bed). It was a Thursday when we were asked to catch an early morning flight to the venue. That's another big first for me: waking up at 4am then driving the freeway on pitch black.
On my way to Bluegrass Airport in Lexington, I kept myself awake through an FM radio program that was reminiscent of our Joe, the Mango segment. There was a contest with a concert VIP pass as a prize. All you had to do is to write any sentimental memoir that best fits the concert artist's latest hit (I forgot the name of the band but it might sound like "Second Serenade"). The winner happened to be a young dad who wrote to his wife. Their relationship was on the rocks. They have three or four kids, I think. Before reading the letter, the DJ made sure that the wife was listening from the other end. I didn't find anything special on the letter. It was an honest take on the current situation of their marriage. And, at that point, the letter served as their second wind. The show ended up with the girl sobbing and making promises to consider a new lease on love. By then, dawn was approaching and I can see some bits of sunshine trying to get in the picture. I was driving along the beautiful stretch of fenced horse ranches while fog was visible from afar. I almost pulled the car.
During lunchtime, Arnold, Allan and I were already having an eat-and-run in one of the halls in the Austin resort. It was so quick as we wished to catch up with the rest of the afternoon activities. After half an hour of getting-to-know-you with other peeps, we were asked to get a ride from one of their golf cars. No, we did not do golfing. We sailed, actually. As in lifestyle-of-the-rich-and-famous kind of boatsailing!
At 2pm, we were divided into nine different four or five-member teams then asked to proceed to the lake port. Each group was assigned with a captain. Ours happened to be a couple on their 60's.
On the boat, there was a short Sailing 101. We were already in barefoot by then as this was the best way to roam around. We were speeding through an engine as we're trying to get in the middle of the lake. Call me chicken but I asked for a life vest, as I am not a swimmer. For the whole group, I think there were only two of us who were wearing that loud reddish safety gear.
After a few minutes, we were assigned with a task. One should do the maneuvering; another one should manage the main jib plus two other on the side for the other jib. I volunteered to just pass the cranker in case there's a shift on the side that manages the smaller jib.
The fun part of course happened when wind came in. From that team building activity alone, I learned to feel the wind and look for it on the lake by checking the darker shade. When a sailing has to be done (meaning there's a wind), every jibbing and maneuvering should be done in proper order in a commando-like manner. The captain has to shout something and the other jibbers should respond accordingly. Since I was not really of importance that afternoon as cranker passer, I didn't have to shout anything. Even if I had to, I don't know if I can even utter a syllable as the boat tilted (don't ask me the angle, thank you) from side to side (later on, I managed to master the trick by not looking at the water). For two enjoyable long hours, the whole group raced from one side to another. We ended up fourth on the first round and sixth or seventh on the second round.
By the way, the pictures that you can get from
here
were taken in between passing the cranker.