Last September 26, I braved the rainy Friday night going back to the apartment. My plan was to change my shirt and head off to my usual solo flight. My landlady, ate Nadine, all by her lonesome, was about to leave the apartment to visit a mall. She said that her son's at Star City with his cousins and the rest of the boarders were out. I invited her to Ricco Renzo to catch Akafellas perform live.
A backstory: Roughly four or five years ago, I was at Rockwell Tent when Stephen Speaks had a concert there. Akafellas along with Nina (a newcomer then) opened the show. It was just a set of two or three songs from the all-male a capella group but I got hooked. Since then, I was making it a point to catch them live but to no avail. Either gig bars are not biting their repertoire or just a bad schedule. Or art centers like CCP might be too formal for them.
Another backstory: I won a gift certificate from Ricco Renzo during a Reposo art fair two or three years ago. It was a whopping P400-worth of good food. I think I was with my apartment peeps then when I spent it. The owner of the restaurant even toured us to the second floor where most of the paintings were displayed (some were still under "construction").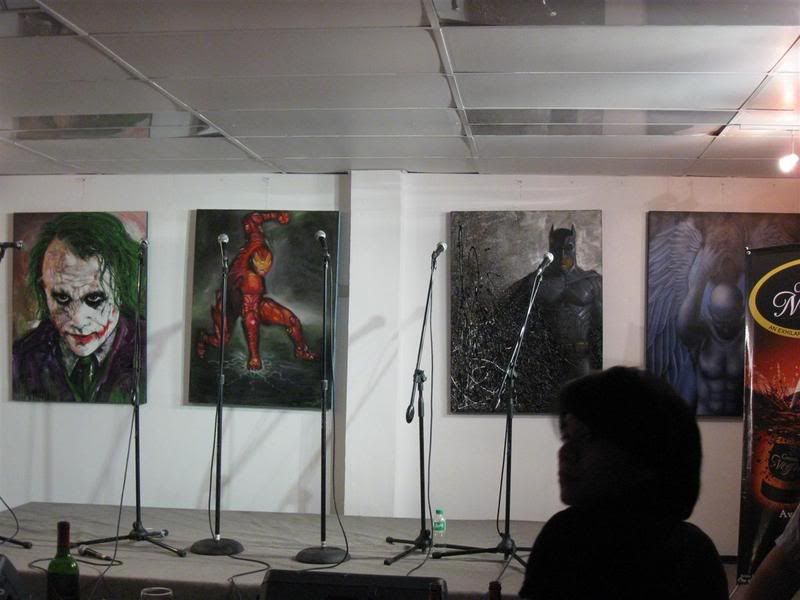 From the apartment, we took a tricycle to the restaurant (categorically Italian). Ate Nadine even made a skit by acting as if we're rich kids and she was telling manong driver to hurry up 'cause we're getting late for the event. It was funny. From the ground floor, we got our tickets for P250 each and went straight to the second floor. It was now filled with mini-tables (as high as the knees) and paintings on superheroes were put up in an all-white wall. Lighting was perfect and the ambiance, fantastic (an accidental dating place, indeed). The show was already starting.
Akafellas, I just realized from the gig, is composed of mostly Atenistas. UAAP 2008 fever was still high then so imagine the guys singing their alma mater hymn after kicking out the lone La Sallista (poor guy, he's outnumbered) and another from UP. They said that they were incomplete though they already looked crowded in the stage. I can say that most of the songs are a highlight to me but I particularly love their rendition of Blackstreet's "No Diggity", Stevie Wonder's "Overjoyed", Ne-yo's "So Sick", a Dingdong Avanzado song which I forgot the title and a medley of VST songs. Aside from singing, the guys were also good at
"hiritan"
. They have nice rapport and the jokes were funny. At one point, they even said "We're not Chicosci".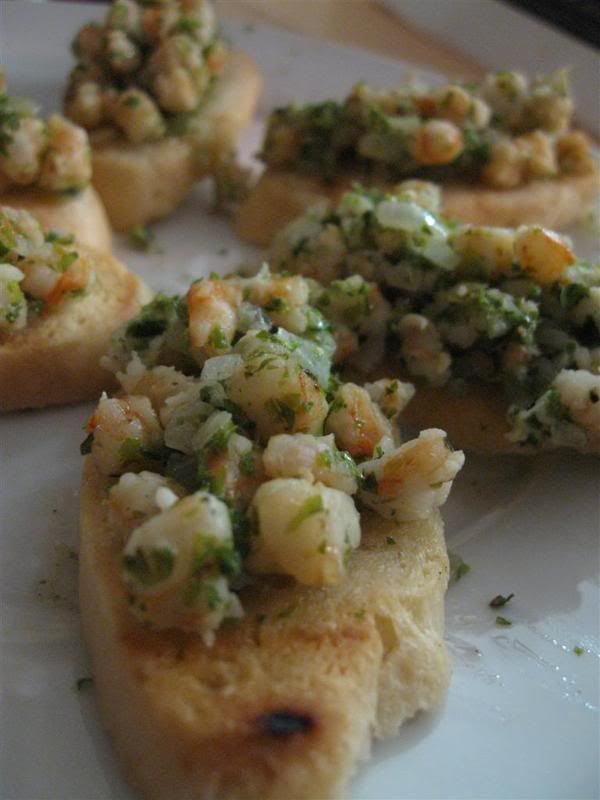 I enjoyed the night. Good food, nice paintings and nice bonding moment with ate Nadine (who was doing
"okray"
to the rich-looking crowd). I celebrated my 32nd birthday last September 13 but it was only that night that I felt it. Got no cake from my lunchmates, massive greeting through email didn't pick up and my birthday itself was stressful. Who says happiness can't be delayed?
More pics
here
.