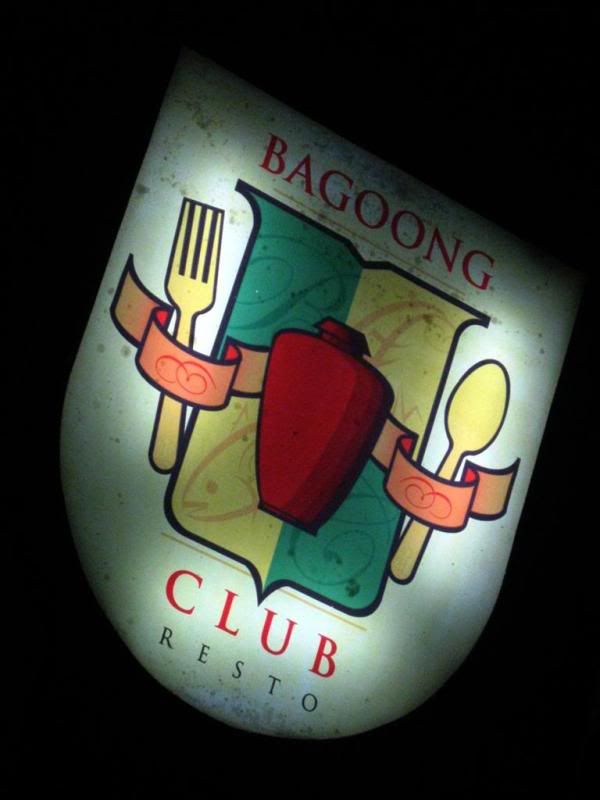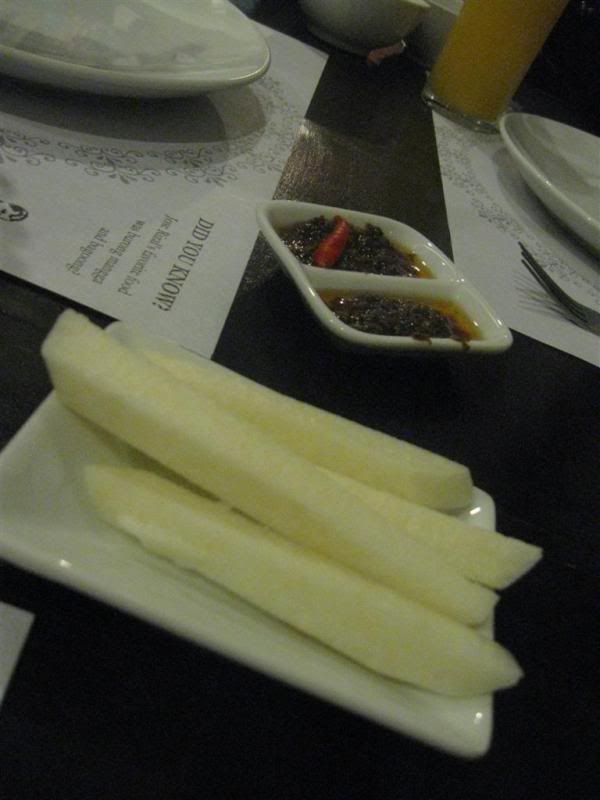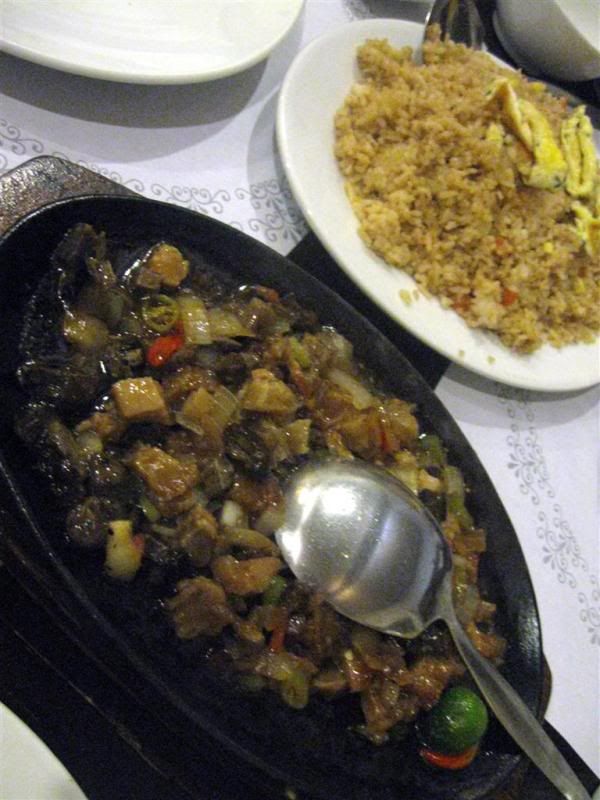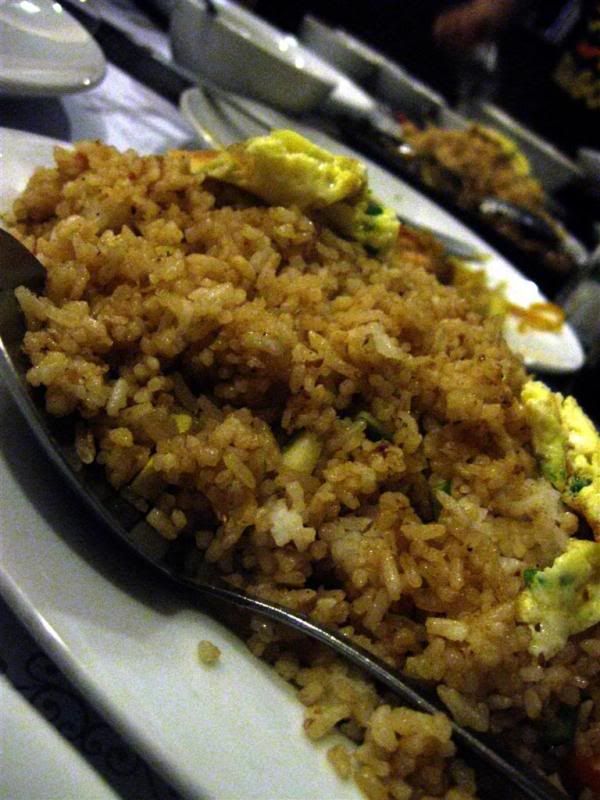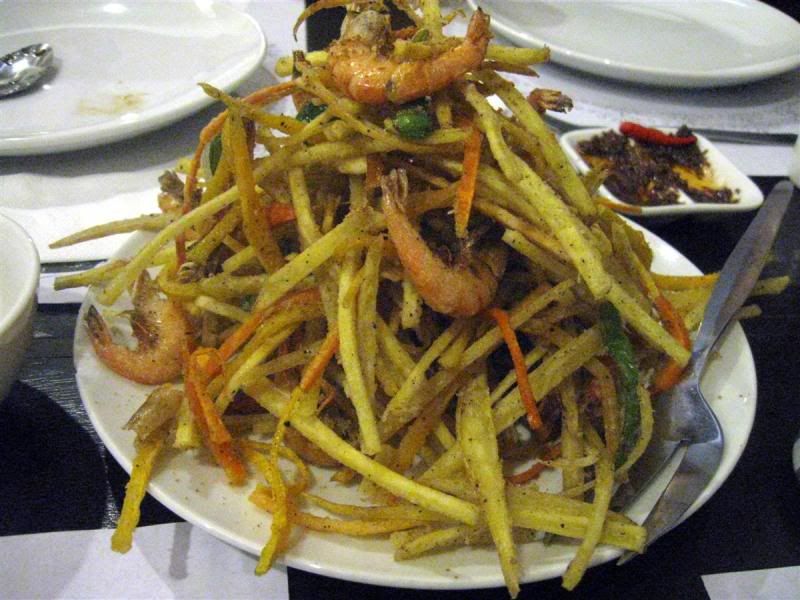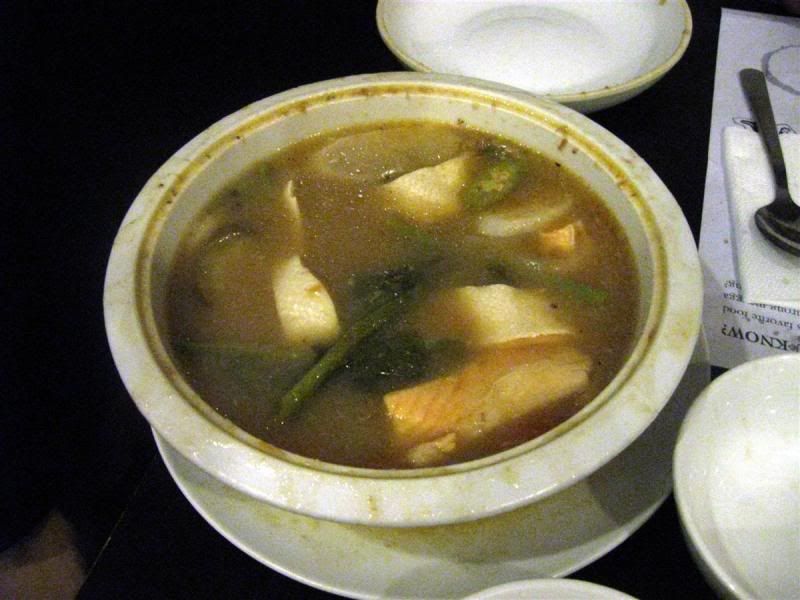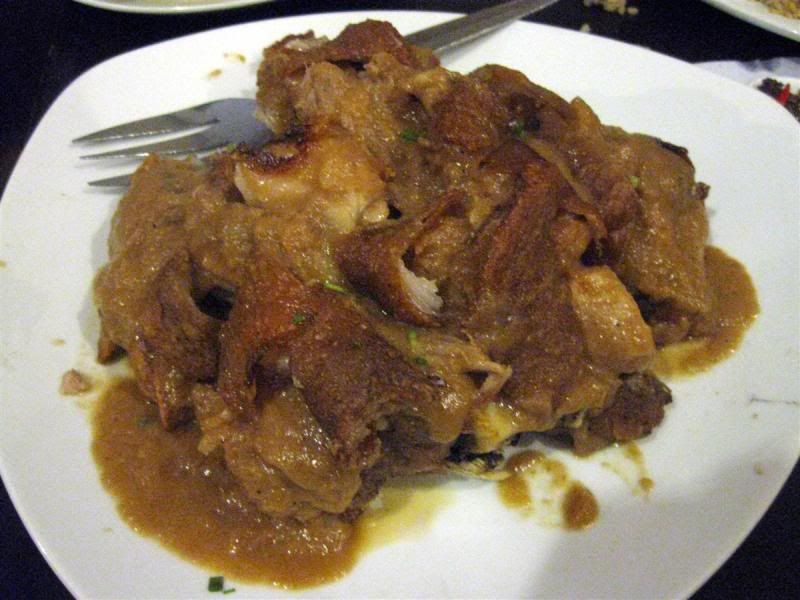 Clockwise from the Bagoong Club logo: singkamas with bagoong, sisig, bagoong rice, crispy pata binagoongan, sinigang na salmon belly sa miso at bagoong and ukoy. More pictures here.
Since it's the fly-back season again for some of the DTO Manila Mafia peeps, it's a must that a little
chikahan
session be done over dinner. It's some sort of our version of SONA less the serious stuff and the bad hair day part. We also have our share of hitlist and
da who
items. Last time we did this was probably early this year at a pepper steak house in Glorietta 5.
We chose Bagoong Club this time for some reasons: somebody suggested that the food's great, it's in QC (north, for a change) and it's a place where we can laugh our lungs out. For directions on how to reach the place and for the complete price listing, check out the restaurant's website at
bagoongclub.multiply.com
.
Out of the
bagoong
-inspired dishes we've tried, I love
Sinigang na Salmon Belly sa Miso at Bagoong
the most. Soup is thick, has the goodness of traditional sinigang broth and with a little surprise that bagoong is hiding somewhere.
Crispy Pata Binagoongan
is as sinful as Quezon Ave and should therefore be bowled over in moderation. Ukoy, on the other hand, is a surprise. It's not served in the usual flour-coated cake style but more of a tossed up deep fried thinly sliced sweet potato (a la Piknik) and shrimp. Their version of sisig is a tad saucy with a dash of mushroom bits. Just be careful with the fatty crumbs.
The place, a residential turned into restaurant, is homey enough for the five of us (Leah, Jen, Allan, Jonard and I) to mark the evening with tales of bloopers, mishaps, violent reactions and simple joys. We won't be seeing each other for another couple of months but for sure, we're going to laugh again over the same set of stories with a different menu and in a different venue.