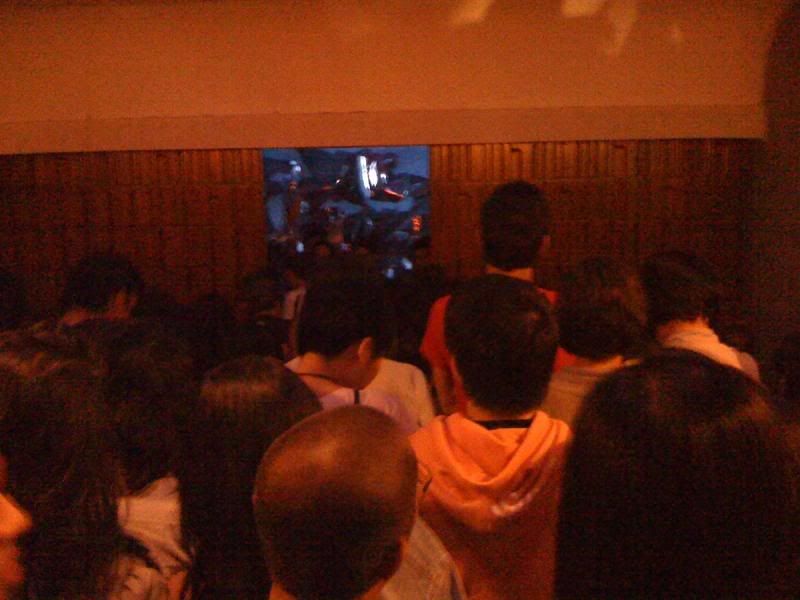 More pics here and festival details (schedule, summary, trailer, etc.) at www.cinemalaya.org.
Had a blast last weekend at CCP for Cinemalaya 2009. Needless to say, it's my favorite local film festival. For this year alone, let me count the things to look out for....
1. First time film producer Piolo Pascual opened the festival with his first born "Manila" (directed by Raya Martin and Adolf Alix). Here's hoping that the gesture would inspire other "big names" to produce their own little films;
2. Introduced this year is the NETPAC award. This means that aside from the ten feature lengths in competition, another set of nine good films is in the running for another special award;
3. Rare Lino Brocka films will be screened, too. I have to catch "White Slavery" and "Orapronobis";
4. Out of the four films in competition that I've watched so far, I found "Dinig Sana Kita" to be the pack's ultimate crowd pleaser. On this regard, I'm inviting friends who are into maintream films to try at least this one. On a sidenote, the deaf cast was in the theater when I watched the film. It was amazing to see them "sing" the National Anthem;
5. As part of the tradition, some rare films will be screened. The line-up includes Adolf Alix's "Aurora" (ban MTRCB for giving the film two X's!) and Ralston Jover's "Baseco Bakal Boys" (this one deserves more audience and for a film so powerful, I demand an extra screening). Plus Ditsi Carolino's "Lupang Hinarang", Aureus Solito's "Boy" (another controversial film that made a noise on this year's Singapore International Film Festival) and Paolo Villaluna and Ellen Ramos' "Walang Hanggang Paalam";
6. One of the producers of the short film "Musa" (Shorts Programme A) is an officemate's friend and a trek buddy;
7. Tickets are cheap at P100 each. There's also a Day Pass at P300 and the watch-all-you-can Festival Pass at P1,000. My plan is to optimize my Festival Pass by watching 30+ screenings, giving me a rate of roughly P33 a film;
8. Pepe Diokno's "Engkwentro" boasts of one long take that lasts for an hour. Probably a first in local cinema;
9. GB Sampedro directs the Boy Abunda-produced film "Astig" which stars Dennis Trillo (on his indie film debut), Sid Lucero, Arnold Reyes and Edgar Allan Guzman. They are having a fans' night on Thursday. Again, another first. If you find this too
showbiz
, opt to revisit the indie films from past Cinemalaya ("100", "Pisay", etc.) or from other festivals like Cinema One ("Yanggaw" is a must-see) and Sine Direk (underrated "Agaton and Mindy" is actually a gem); and
10. Experience CCP's aura at its most indie spirited. The queues are long, artists and filmmakers are there, discussions are everywhere, students, celebs and cineaste friends are also present.