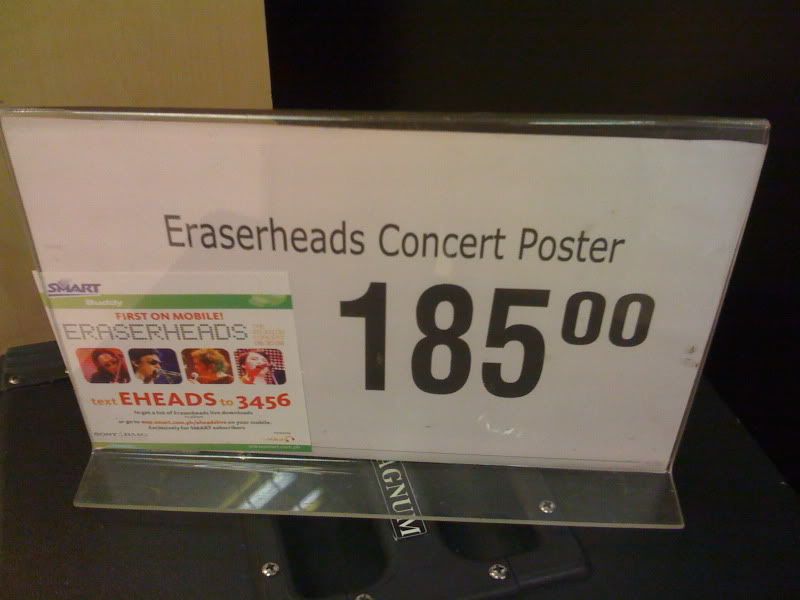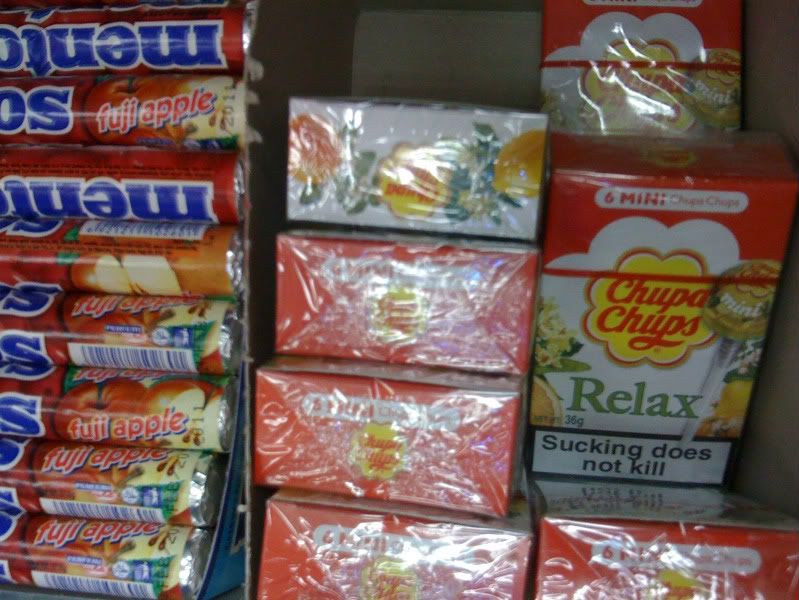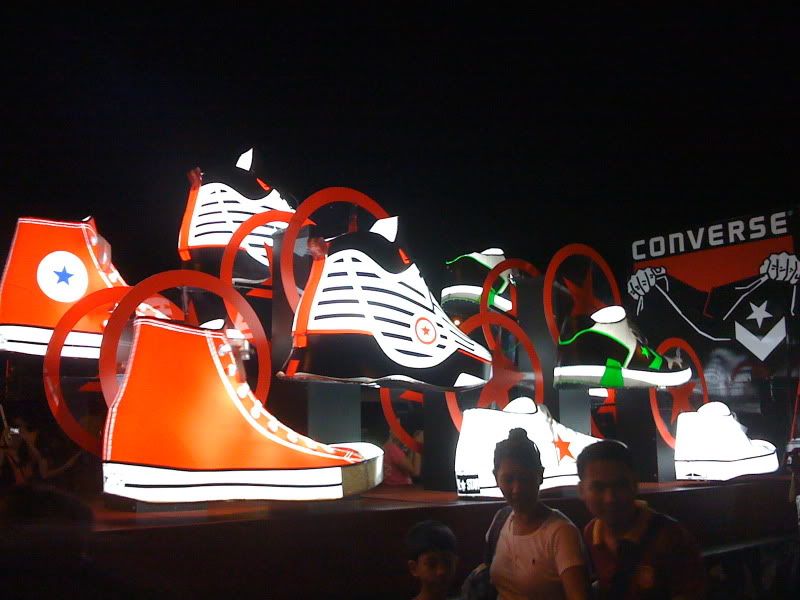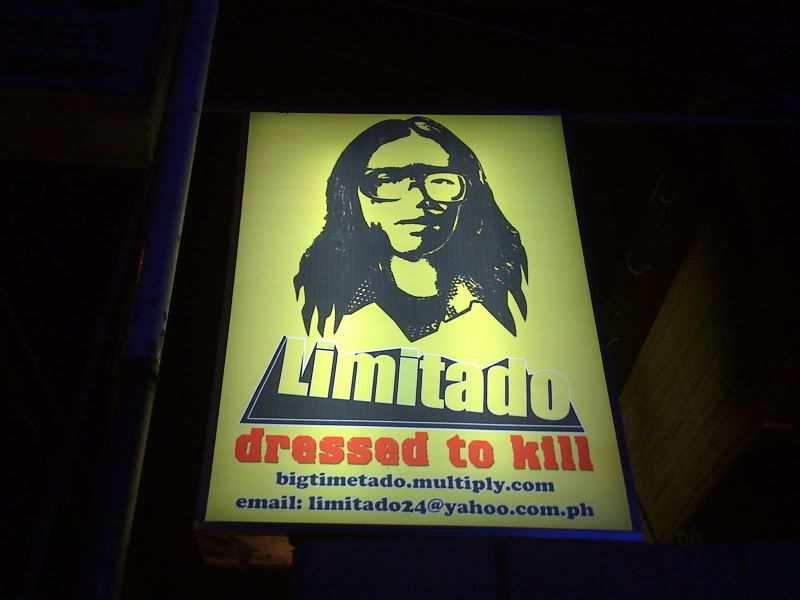 Clockwise from top row:
1.
Cork Galore.
Taken at Barcino's at The Fort. We were shopping for some bottles of wine for the team meeting.
2.
P185.
SM record bar (well, at least at Makati branch) is selling (the first) Eraserheads reunion concert posters for P185. It's bigger than the standard size which is now giving me a problem where to hang it in my room.
3.
Sucking Does Not Kill.
Saw this newly repackaged Chupa Chups lollipops at a nearby grocery store. It looks like a cigarette pack (closest could be Marlboro red because of the lay-out and color). Normally, a
yosi
pack always has warnings like "Cigarette-smoking is dangerous to your health" and for other countries like Thailand or Singapore (I think), "Smoking kills". Maybe Chupa Chups is just trying to be politically correct.
4.
Chuck Taylor on the Run.
There was this attractive mobile advertisement parked in MOA. I captured it after the concert of the two Davids and some folks were gearing to this set of brigh lights from a far. It's moving, by the way. I hope I brought my point-and-shoot then.
5.
Mangoes and Choco Mallow.
Alongside Barcino's is Paul Calvin's. We had a buffet lunch last, last Friday and the combination of fruit and chocolate is too hard to pass up. Buffet at P250 (dalandan drink included) is not something to be guilty of. The dishes are good and the make-your-own pasta corner is a must visit.
6.
Limitado.
It was more of a last-minute dinner plan from Jaejay that ended up having good food at Homer's (located in front of the ABS-CBN compound). The group was an unlikely mix as well: Jaejay, Linel, JR, Macy, Allan, Ge and I. Jaejay promoted the dinner by having a quick stop at Jao Mapa's place (which we actually did to fetch some short films on disc). We capped the night with coffee bun at Kopi Roti along Tomas Morato. That was after we passed by a TV show shooting with Jason Abalos and after we located Pen Pen Restaurant.