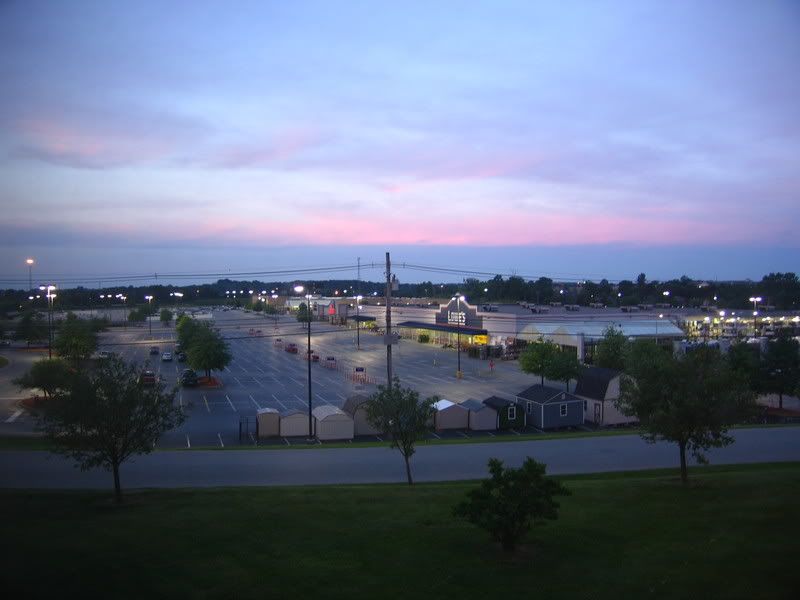 Disclaimer: I kept this trip in secret (no ticker whatsover) as I wish not to spoil the thrill. I've been given two chances before to see the US but both didn't materialize. This is the closest I've got to experience the world as viewed by the Scorseses and the Lynches.
It was in 2005, I think, when I asked Leah's "The Book of Answers" if I will be travelling that year to the US for a potential project. The reply was a resounding "Never". But I didn't feel bad. A colleague, out of wit, asked the book if Mr. X (another colleague who has the reputation of being a lady killer) will have a girlfriend and the answer went something like "Are you kidding?".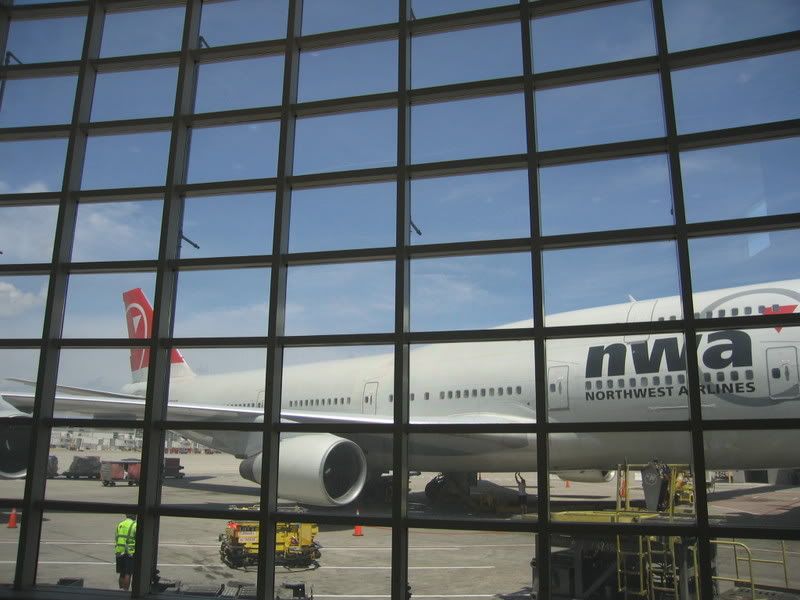 So, here I am, in the land of milkshakes and steaks and full stops, making my way to some kind of a career turn (yeah). Of course, the arrival was a little bumpy. When I landed at Detroit's port of entry, I chose a lady officer for the usual immigration interrogation. I was nervous at first, thinking of "the answer" but a manong in front of me was more nervous and that made me feel better. I was asked the usual questions like my position (I still managed to be naughty, mind you), what company I am working for and how long I've been with the company. On a lighter note, I was asked if I have family and friends in the US. I said, "Friends, a lot!". That put a smile on the lady officer and mentioned that it wasn't surprising because I look friendly. That made me smile, too (hehehe). Then before she let me in, she asked about the extra visa I have on my passport that is stamped with "Cancelled without Prejudice". "What's wrong with this?". I told her that it's the birthyear. The embassy made me two years younger and I told the officer that I can't complain.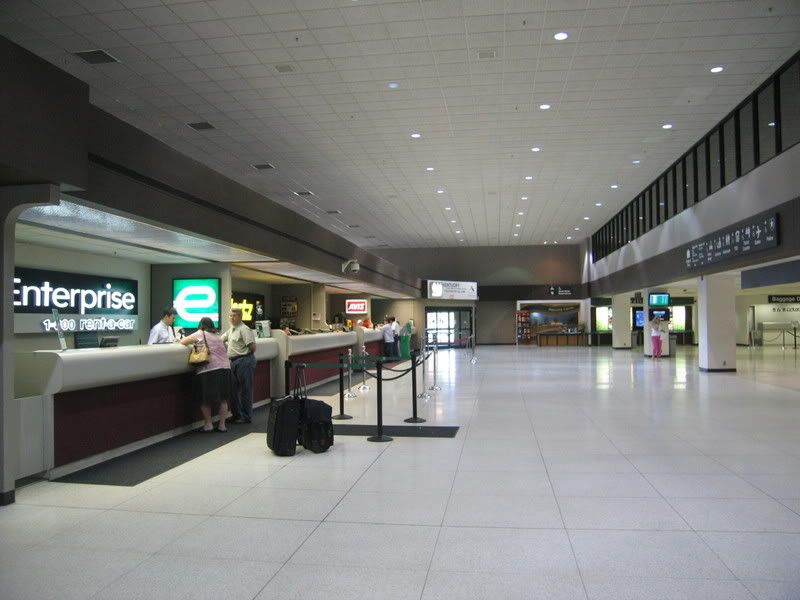 After the last leg of my flight (Detroit to Lexington, Kentucky), I was greeted by a humble airport. I can say that it's the least busy that I have been in and that gave me an idea of what lies ahead. Then came another yield: my luggage was delayed. That was the second time that I had to get a report ticket and expect the bag at the hotel where I will be staying. The first, by the way, was in Belfast. That kinda ruined my day and made me forget to ask for GPS from Avis. I only realized this when I finally reached Hampton Inn in Frankfort, Kentucky.
As for the driving, I sucked big time. Armed with only seven sessions at A1, my road trip from the airport to the hotel was my first ever driving experience. I can say that it helped a lot that I was jetlagged for I didn't feel the fear of invading US highways and getting lost at some point. Cruising along 60-W, I doubted the Mapquest directions and made a U-turn somewhere and I was transported to a series of small roads leading to a small town. Believing that I was still on the right track, I continued until I realized the purpose of service roads and made a stop to rethink and retool. I don't know what got into me but I looked for a spot where the double yellow lines end and made a right turn at a certain Southside Christian Church (with a sign "Pray for one another") and got back to where I started to get lost.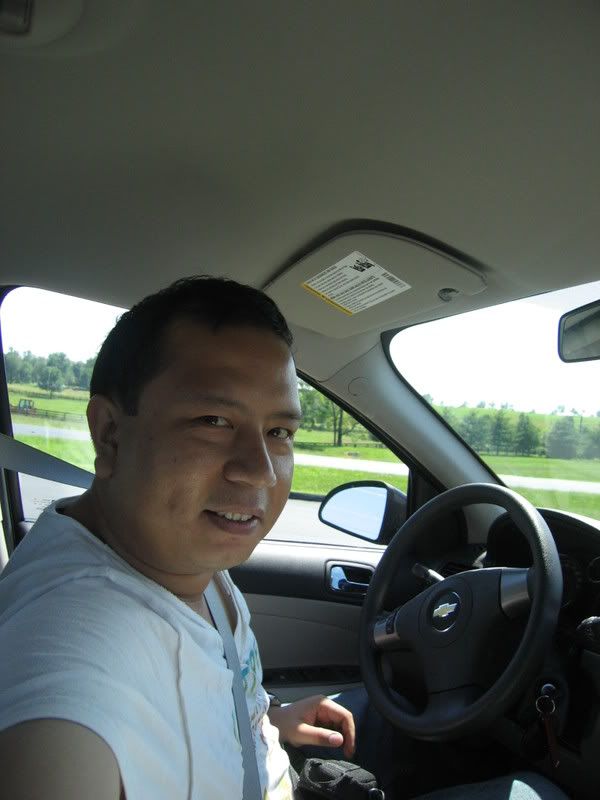 I stopped by at a busy area and asked some folks on how I could get back to Versailles Road (which I initially pronounced as "Ver-say" and was later on corrected that I am in the US and people pronounce it here as "Ver-seyles"). OK, fine. So I followed the first instruction that I got from a 40-something lady and headed back to 60-W. In the middle the trip, signs came out giving me clues that I was indeed at the right track.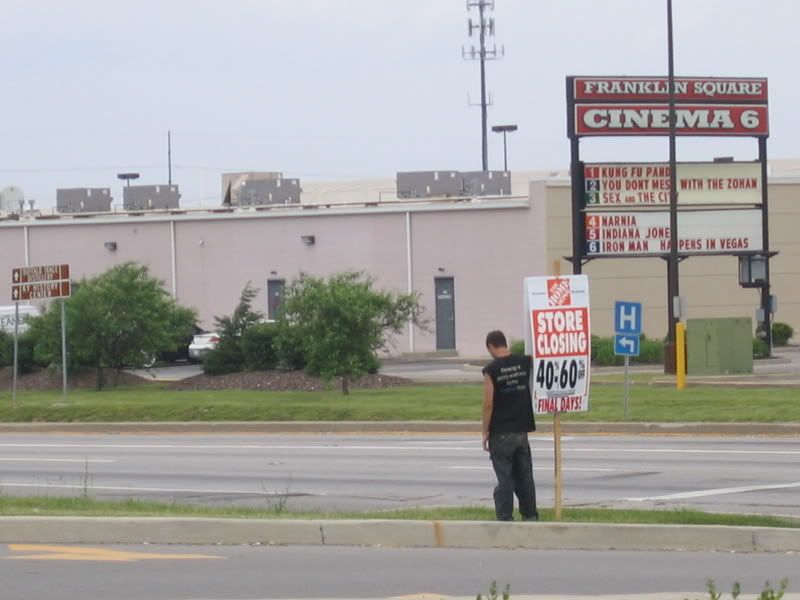 After one hour and a half (from the original 24 minutes), I finally found Hampton Inn (part of Hilton family of hotels) along the highway, outside the city. It was a nice hotel with swimming pool and exercise room. The area is surrounded with nice restaurants, a 6-theater cinema and odd jobs (like holding a closing down ad for hours in the heat of the sun). Out of hunger and agitation, I jumped into the signature Cloud 9 bed and exhaled.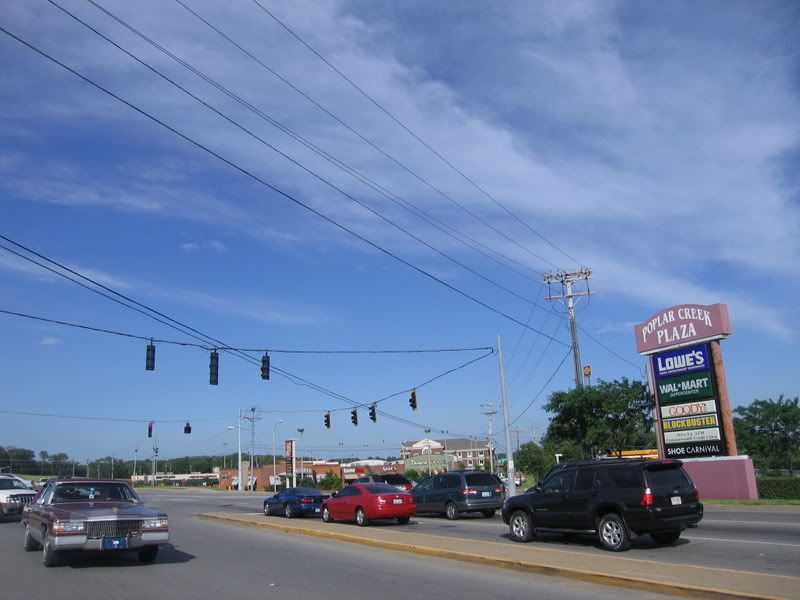 With bearing restored, I tried to hunt for food. I attempted to cross the highway but some passengers stared at me so I backed out. Only then that I noticed the absence of pedestrian lanes. So no choice but to use the car just to cross the street. It was already 8pm and the sun was still up. I was reminded of European summers.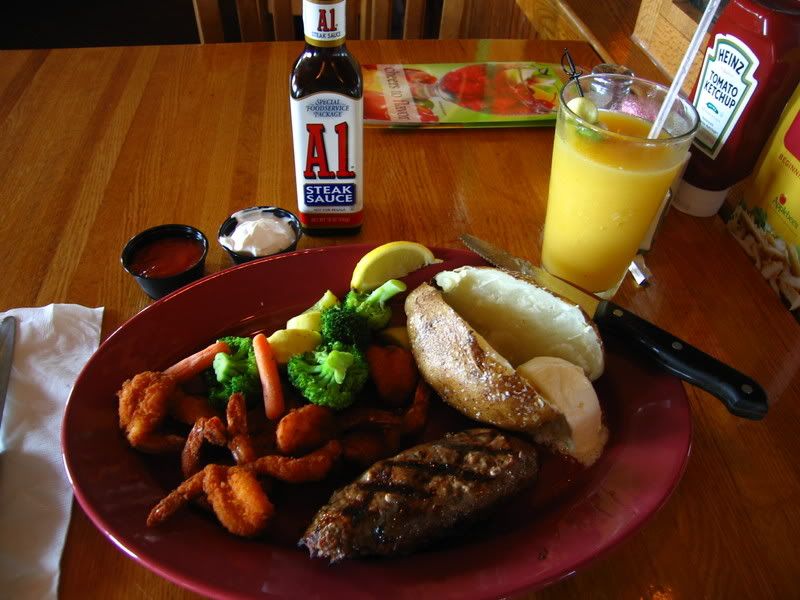 My first dinner was at Applebee's. The choice was a bit biblical and besides, it's the nearest restaurant after the crossing. I had a sirloin steak with fried shrimp, a mango juice and coffee. The waitress is named Ashley. Adventure didn't end just yet as I had a blooper when paying and tipping with a credit card. Here's the deal. The check will be given to you and you'll hand back your AMEX. After it has been swiped, a receipt will be given with a slot for "tip" (sometimes, it's "gratuity") and "total". As advised by Jaejay, I put a 10% tip and totalled it. The boo-boo: I gave back my AMEX. I thought that Ashley was going to re-swipe it so that the tip and the new total will be reflected. Sometimes it doesn't pay much when you're too sensitive for the needs of others (hahaha).
I woke up at 4 in the morning and waited for the sunrise while talking to my folks in Quezon Province. My cousin Sol from LA sent me a call card PIN with an hour plus worth of call time. At 6:30am, I was already on my way to the hotel breakfast pantry. A granny in apron greeted me "Good morning" and mentioned that I was too early. I said that I was still adjusting with the time. I had the usual bread and jam, a pizza-like piece with lots of cheese and bits of ham plus orange juice and coffee with French vanilla. Nothing grand. I went back to my room and started to unpack. The luggage, by the way, arrived at 2 in the morning, the frontdesk guy told me. It was a beautiful day. Thanks to the high speed complimentary internet (access code is changed every Sunday) and a marathon of Randy Jackson's "America's Best Dance Crew" Season 1 with live audition for Season 2.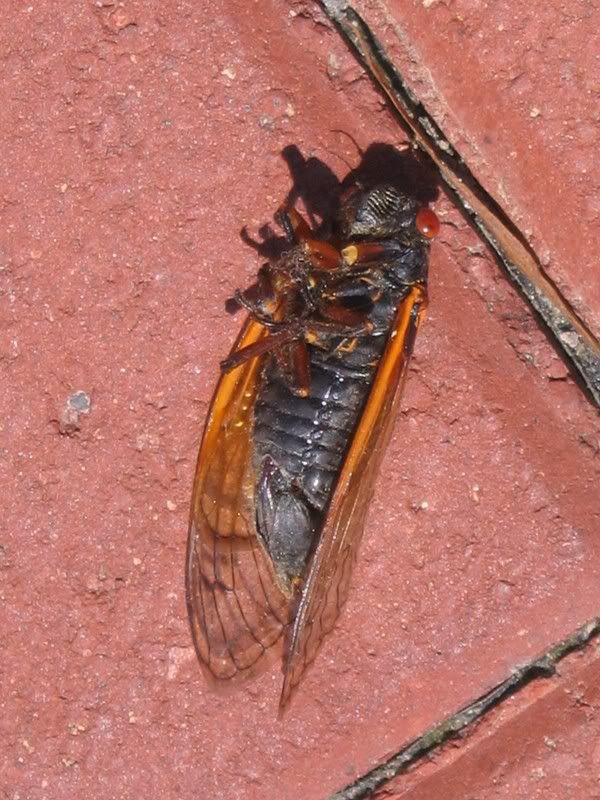 The next day (today), I woke up with the thought of attending the mass at Good Shepherd which is miles away from the hotel. I was hesitant at first because it means another adventure and I might not catch the mass on time. This time, I relied everything to the map that I bought from the nearby gas station. I left 45 minutes before the 10:30am mass, made a wrong turn (err, that crooked road was a bit creepy and X-Files-y) and managed to find the church just on time. I got the nearest empty parking slot beside a tree only to find out that cicadas were everywhere.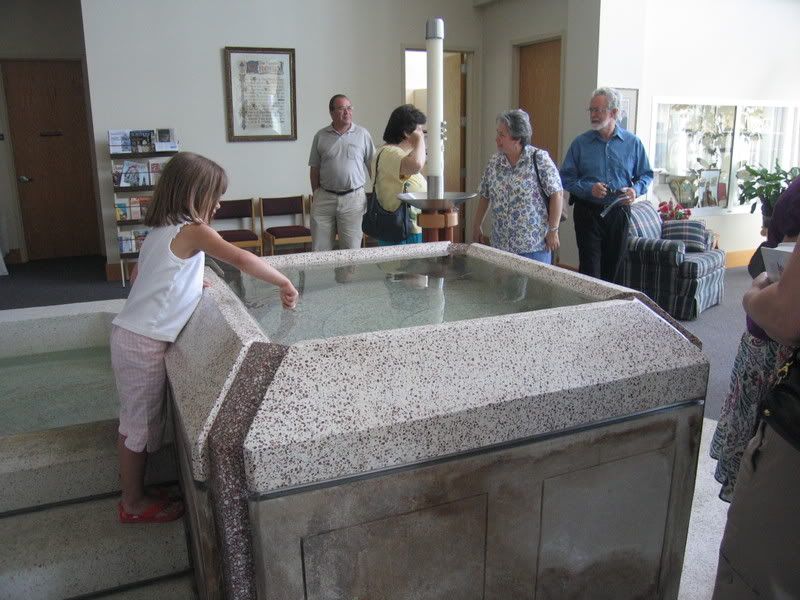 The church's interior is very modern and I like the cozy feel. People look friendly and I barely noticed some Asians. Contrary to my expectations, most churchgoers wear casual get-up complete with slippers and shorts. The choir is also good. Its presiding priest mentioned during the homily about being certain on faith and
verdadero
(or the consequence of sticking to it). At the end of the mass came an announcement in four dialects including (surprise, surprise) Filipino! There will be a celebration on June 29 and everybody is encouraged to prepare some homemade dish and a loaf of local bread for the offering. A giant basin of holy water is, by the way, built at the right side of the entrance. With kids playing around it, I mistook it for a pool.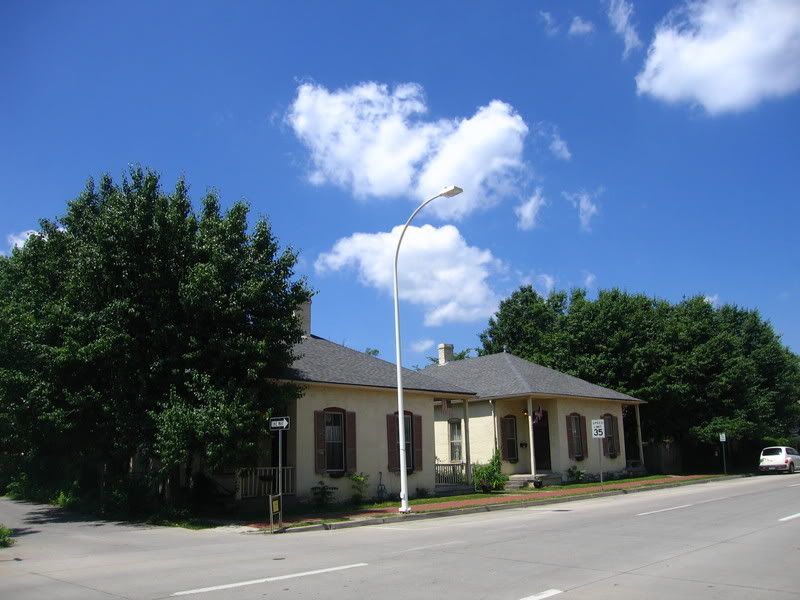 After that, I made my way back to highway 127 to simulate my trip to the office tomorrow. Nothing grand, really, except for "I Am Legend" ambiance. It must be Sunday.
More pics
here
and
here
.